Walk Your AS Off 2018!

To mark World AS Day, for the whole month of May we are promoting Walk Your AS Off and the Selfie Challenge 2018
Have you registered your team?
If not you can do so here
We want as as many teams in as many countries as possible to take part. More information and translated flyers can be found under 'projects' on the ASIF website
There are already teams in Columbia, Spain, UK, USA, Canada, Taiwan, Australia, South Africa and many more being set up
This project and the development of the World AS Day logo is supported by our partners at UCB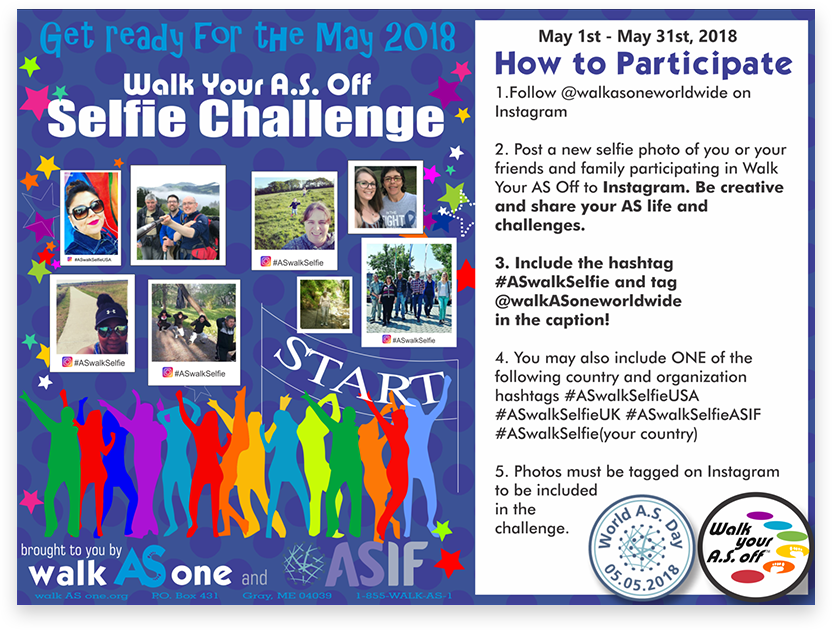 For more information and to download the instructions in pdf format, please click on the picture.
To download the above in other languages, please click the links below.
Other Projects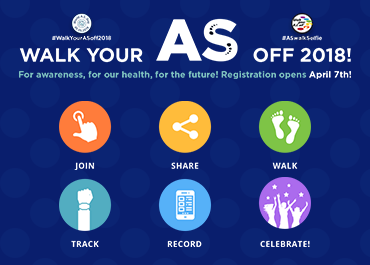 Watch this space! Walk Your AS Off 2019 will be launched soon.
Read More