Please wait, your files are being uploaded. It may take few moments.
World AS Day 2023!
Thank you to everyone for joining us this World AS Day! We loved seeing everyone engaged, sharing and spreading awareness about axSpA on this special day and we hope to see you again next year!

Remember that you can raise awareness all year, especially this month by joining Walk You AS Off and logging your steps!


You can watch the two Stretch and Move sessions with Jamie and Geoff from Yoga for AS sessions below.
Session 1: Spine and Back
Session 2: Neck and sacroiliac joints
When participating in any exercise or exercise programme, there is the possibility of physical injury. If you engage in this exercise or exercise programme, you agree that you do so at your own risk, are voluntarily participating in these activities, assume all risk of injury to yourself, and agree to release and discharge Yoga for AS LTD and ASIF from any and all claims or causes of action, known or unknown, arising out of these videos.
About World AS Day
Saturday 6 May
World AS Day is an annual day dedicated to people with axial Spondyloarthritis (axSpA).
It is celebrated across the world on the first Saturday of May. Our members and supporters organize activities around the world to raise awareness of axial Spondyloarthritis and related conditions.
Aim of World AS Day
World AS Day is dedicated to people living with axial Spondyloarthritis. AxSpA is a rheumatic inflammatory disease primarily affecting the spine and sacroiliac joints, also called 'Morbus Bechterew' in some European countries. It can lead to chronic pain, structural damage and disability.
Raising awareness
AxSpA affects millions of people around the world.
World AS Day aims to raise the profile of this disease and increase awareness of the impact it has on people's lives, physically, mentally and emotionally.
Sharing information
Most people have not heard of axial Spondyloarthritis.
On World AS Day, we encourage people to share information about the disease.
Connecting with each other, being together
On World AS Day, connect with others affected by axSpA. Join a virtual/face-to-face event, go for a walk with a friend, react to people's social media posts or share your own stories with your community using #WorldASDay2023.
World AS Day 2023 Theme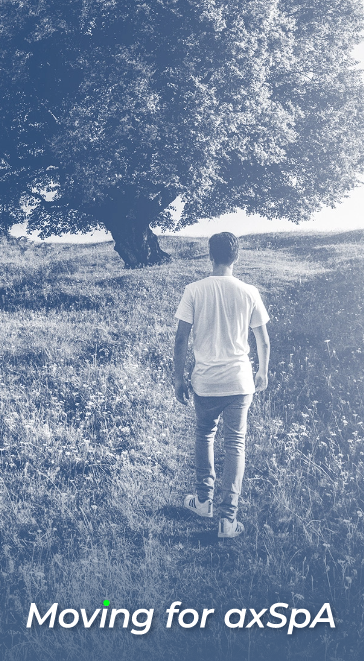 The theme of this year's World AS Day is - Moving for axSpA
Axial Spondyloarthritis (axSpA) is a chronic inflammatory arthritis of the sacroiliac joints and spine, and movement is as important as medication for those living with this condition. That's why the official theme for World AS Day 2023 is Moving for axSpA. Movement can improve both physical and mental well-being for those living with axSpA. It can help reduce stiffness and pain, improve sleep and increase energy levels. Whatever your ability – from gentle stretching to running a marathon – movement can help your axSpA. Find a physical activity you enjoy and which fits into your lifestyle. Even a few small steps each day can lead to an improvement in symptoms.
Global Digital Events
Together with patient organisations across the globe, ASIF will be hosting and sharing live streams and recordings of movement classes and events that can help you get going and keep moving!
Follow our Social Media channels to stay up to date and visit the site to keep up to date with new events that are being added to the list below.
Hosting an event? Contact us with all the details via this form and we will add it to the list for everyone to know and join!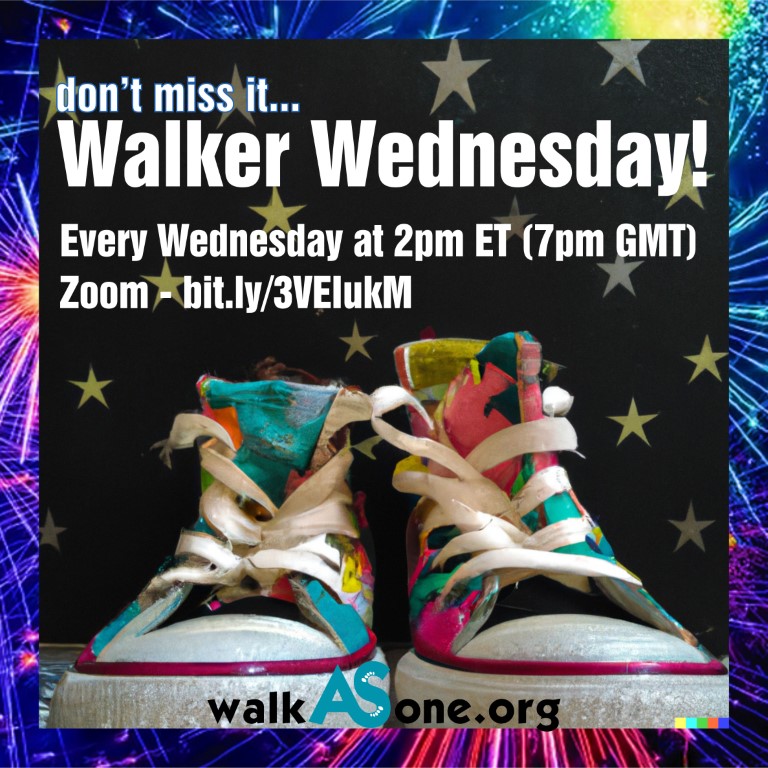 Walker Wednesday
Online Event
Virtual talk
by Walk AS One
Weekly on Wednesdays, 2 pm ET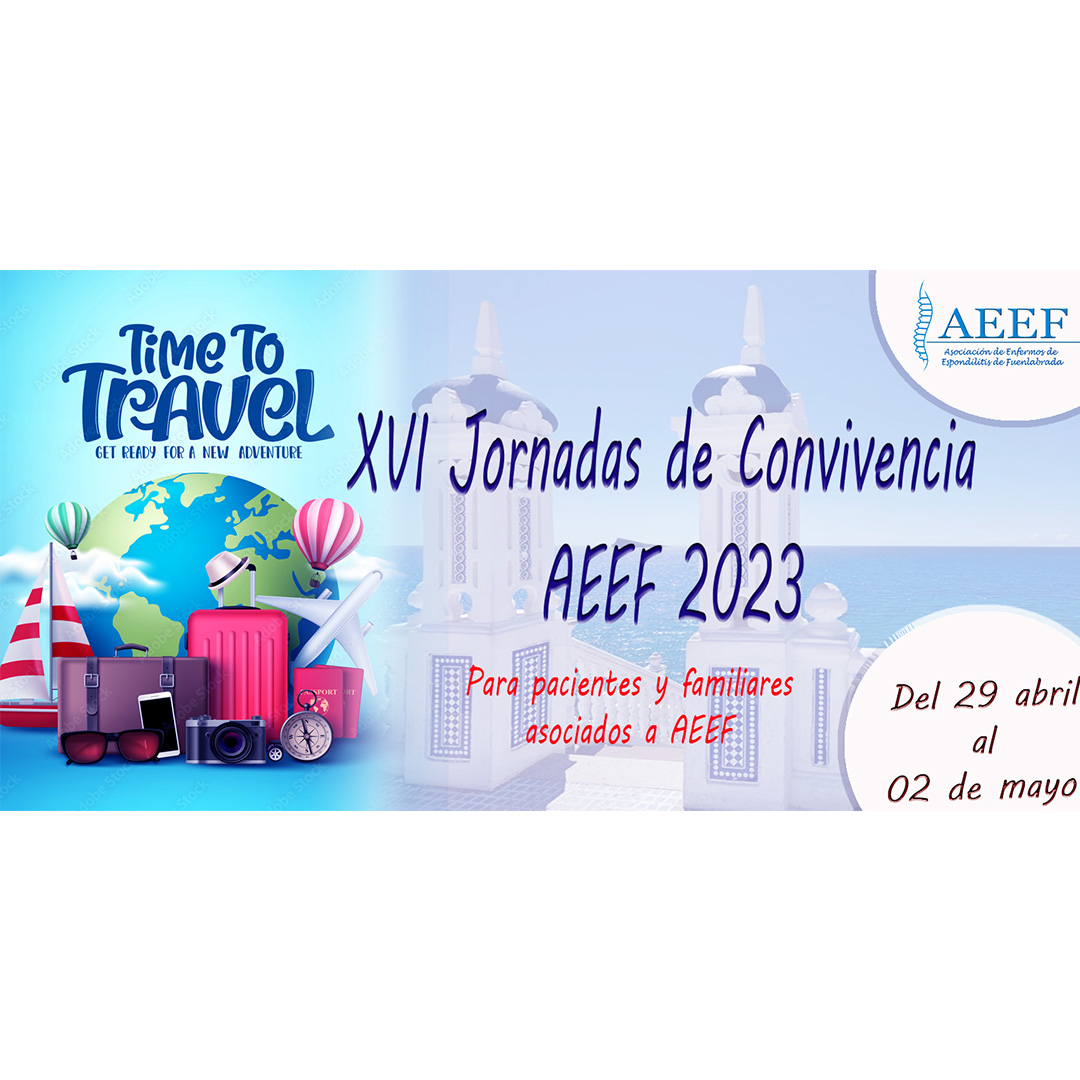 Jornadas de Convivencia de pacientes y Familiares AEEF
Evento en persona
Talleres Grupos de Autoayuda y ejercicio
by AEEF - Madrid
From 29th April until 2nd May 2023 at 10:00 GMT+2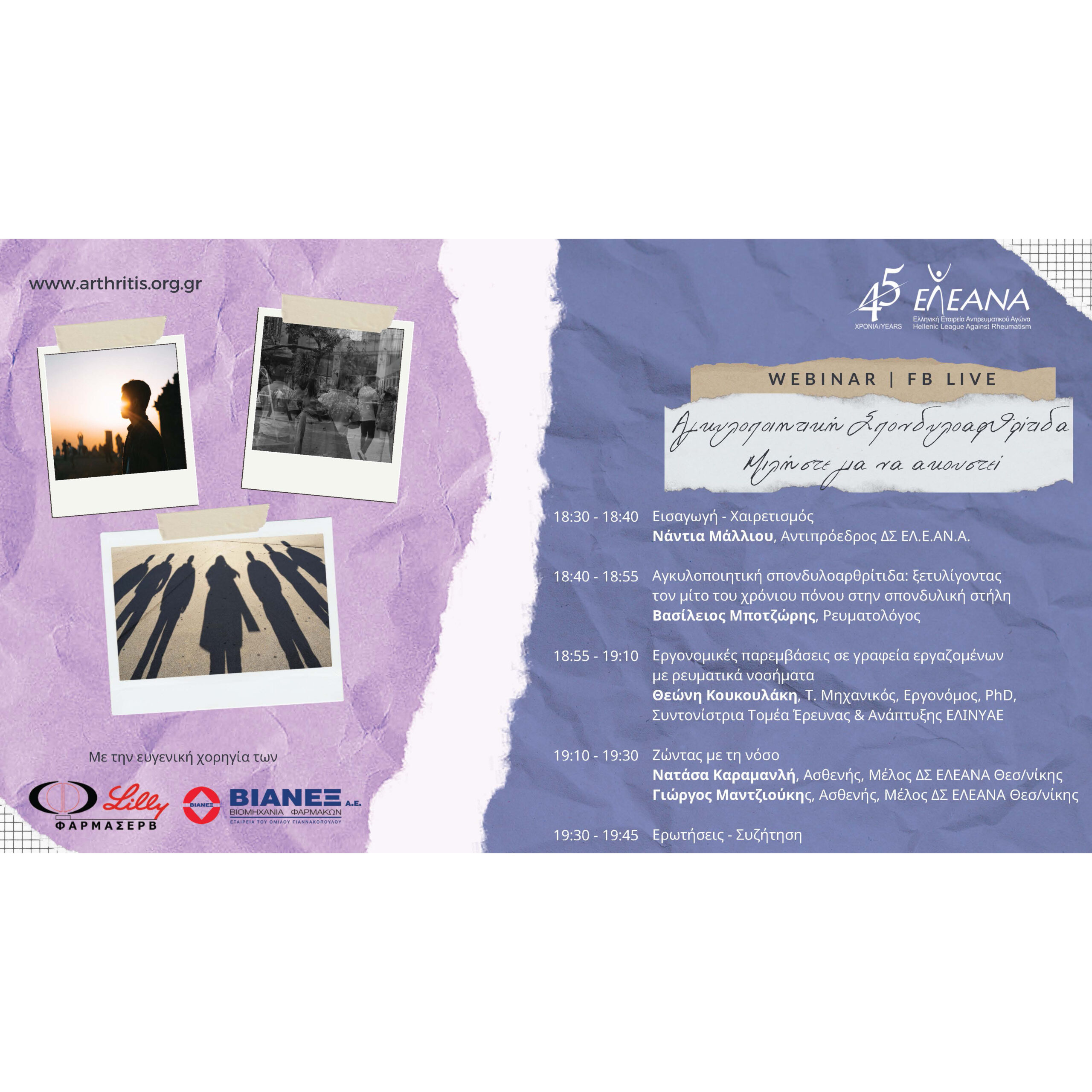 Hellenic League Against Reumatism
Online Event
LIVE WEBINAR "AxSpa Talk to be heard"
by EΛ.E.AN.A.
5th May 2023 at 18:30 EET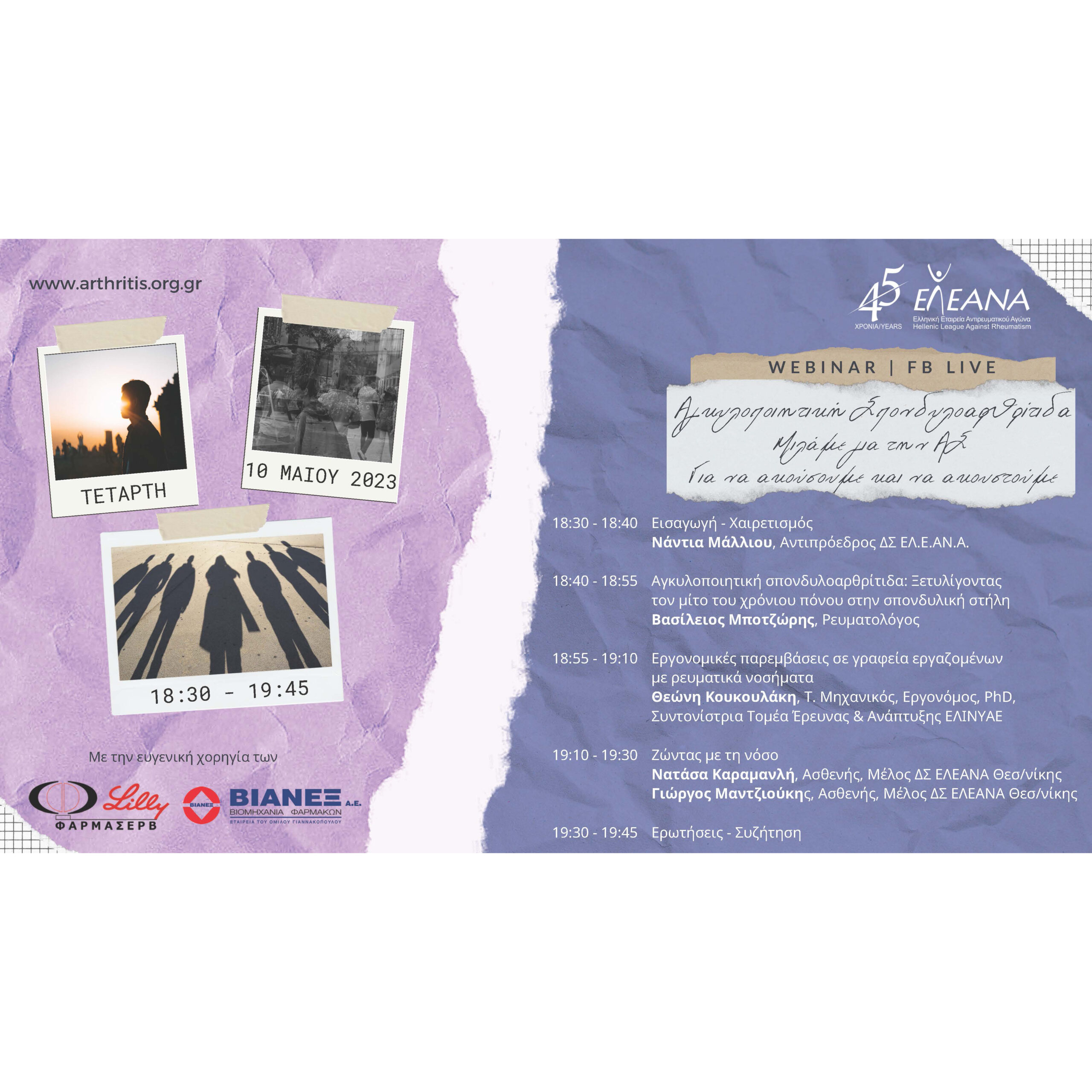 Ankylosing Spondylitis - Let's talk about AS so that we can listen and be heard!
Online Event
Webinar
by EΛ.E.AN.A.
5th May 2023 from 18:30 to 19:45 EET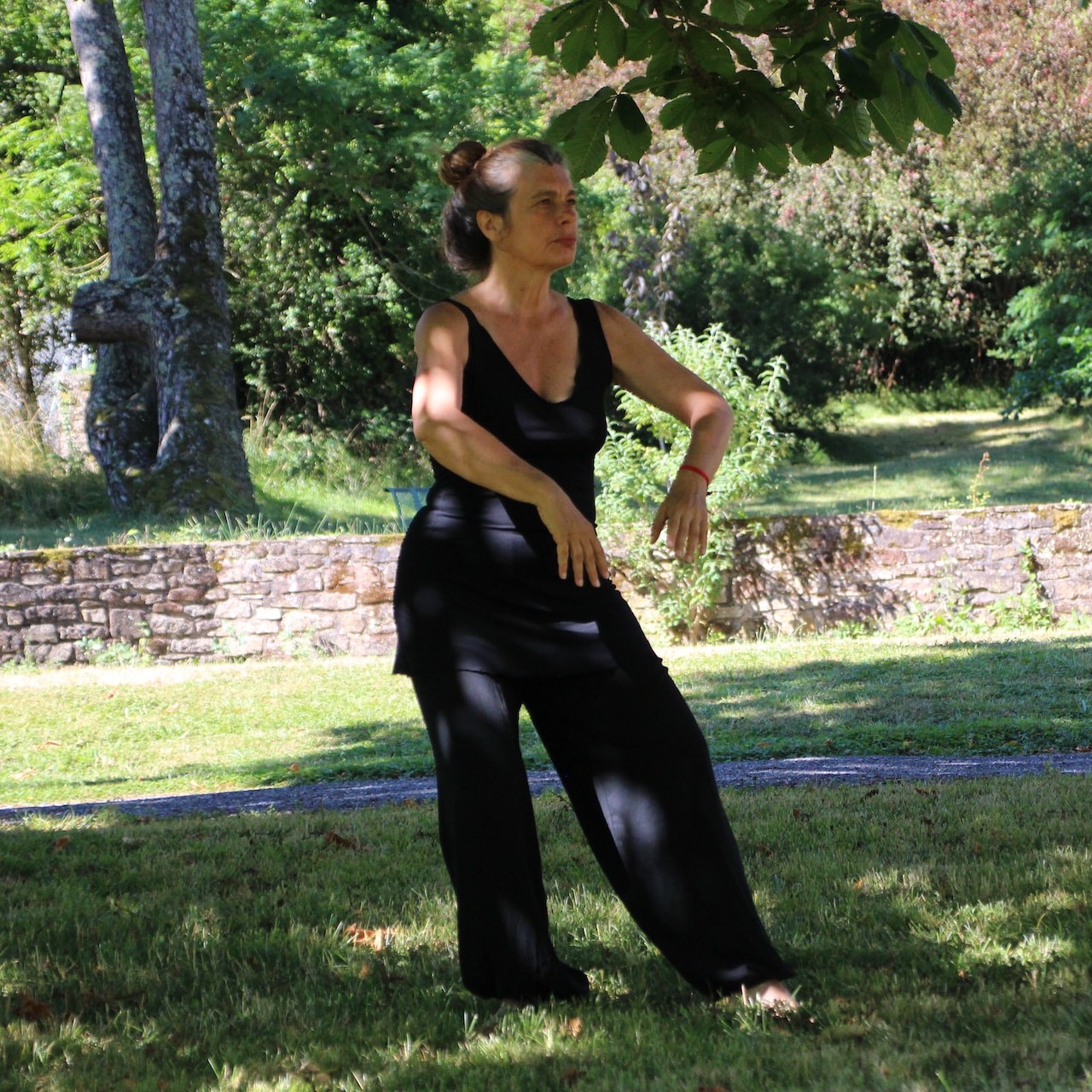 Tai Chi: Meditation in Motion with Live Demonstration
Led by Dr, Soneka Lee, DPT
Virtual
SAA's 5th Annual Global Spondyloarthritis Summit
6th May 2023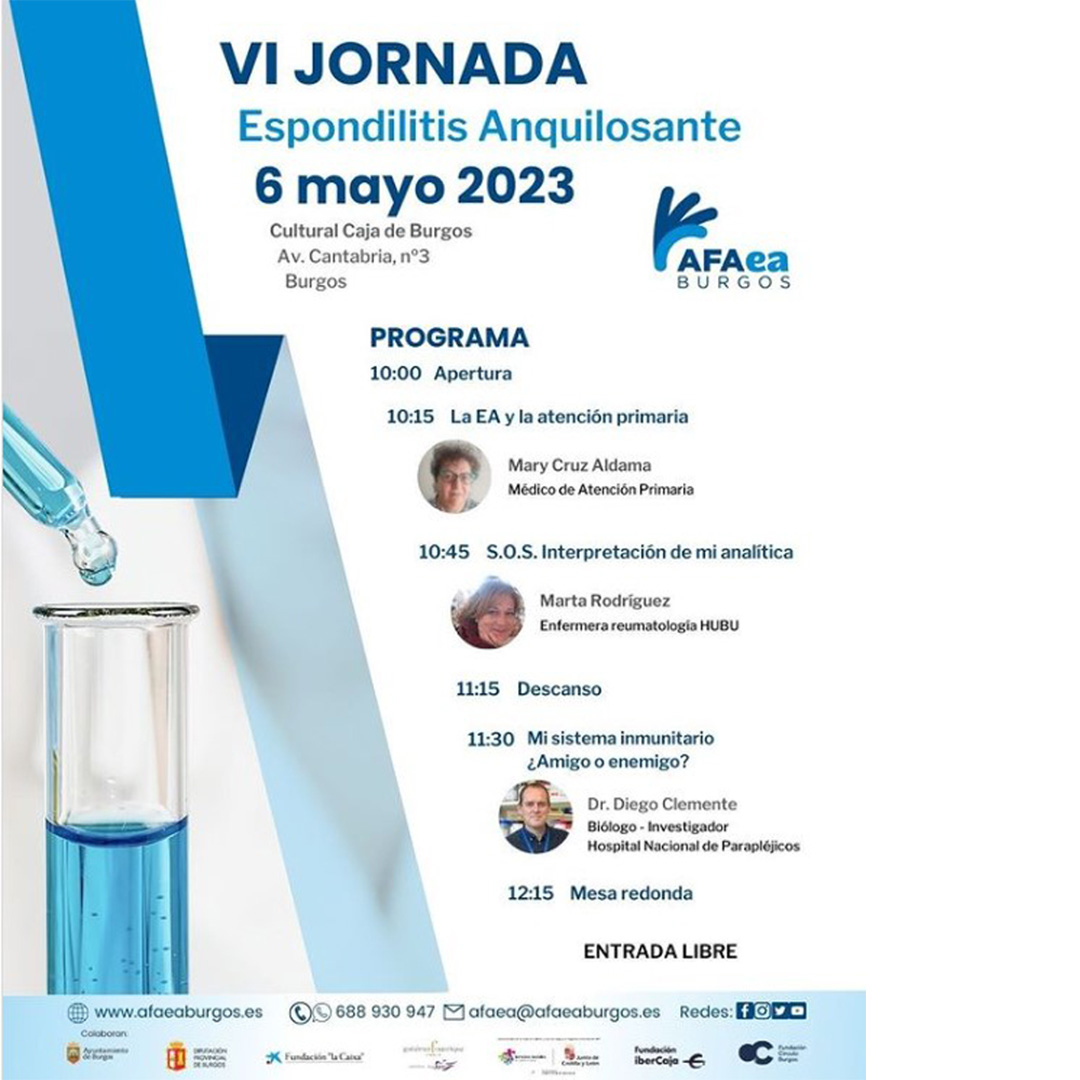 Jornada Divulgativa
Evento en persona
Conferencia
by AFAea - Madrid
6th May 2023 at 10:00 GMT+2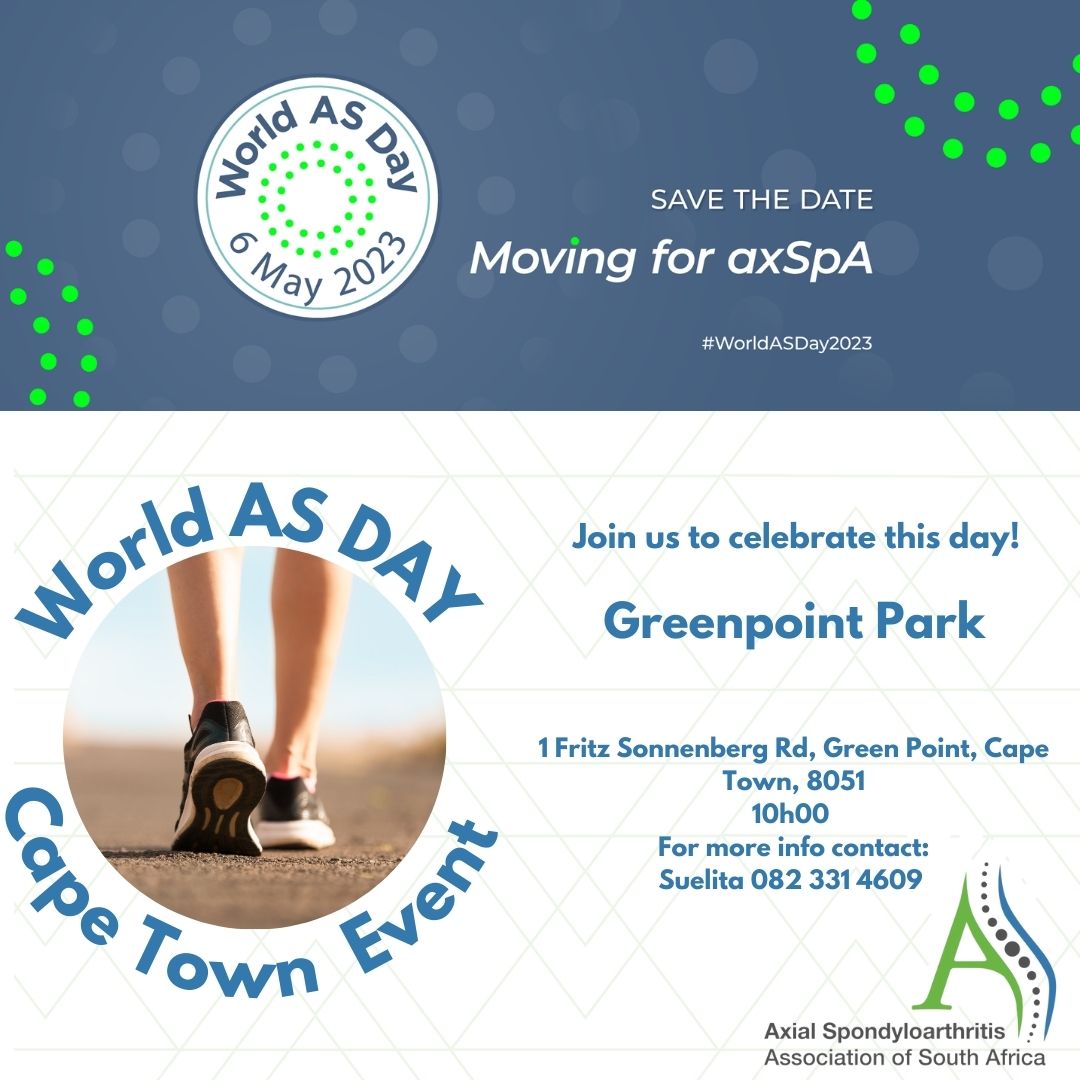 World AS Day - Cape Town
In-person Event
Walk
by ASASA
6th May 2023 at 10:00 GMT+2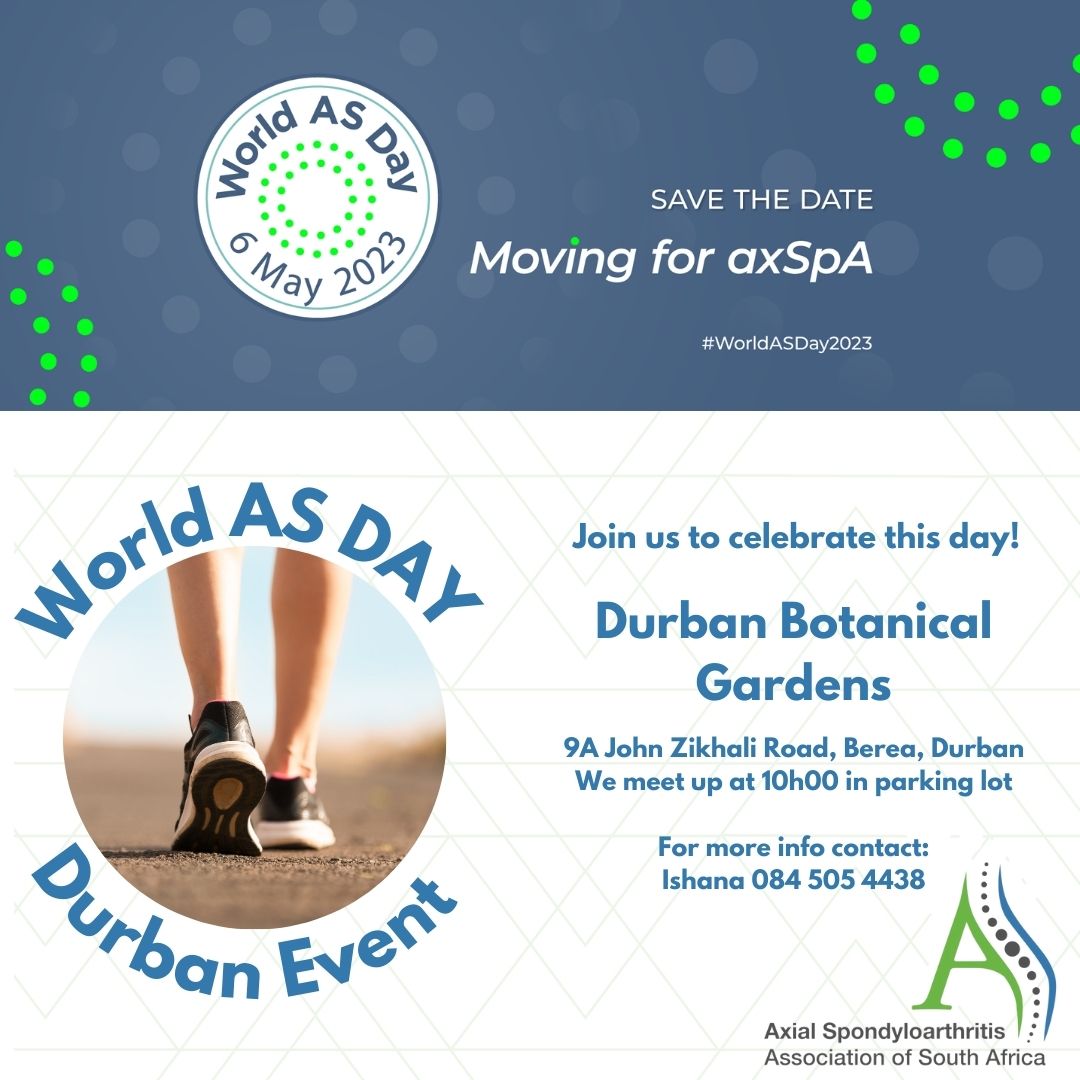 World AS Day - Durban
In-person Event
Walk
by ASASA
6th May 2023 at 10:00 GMT+2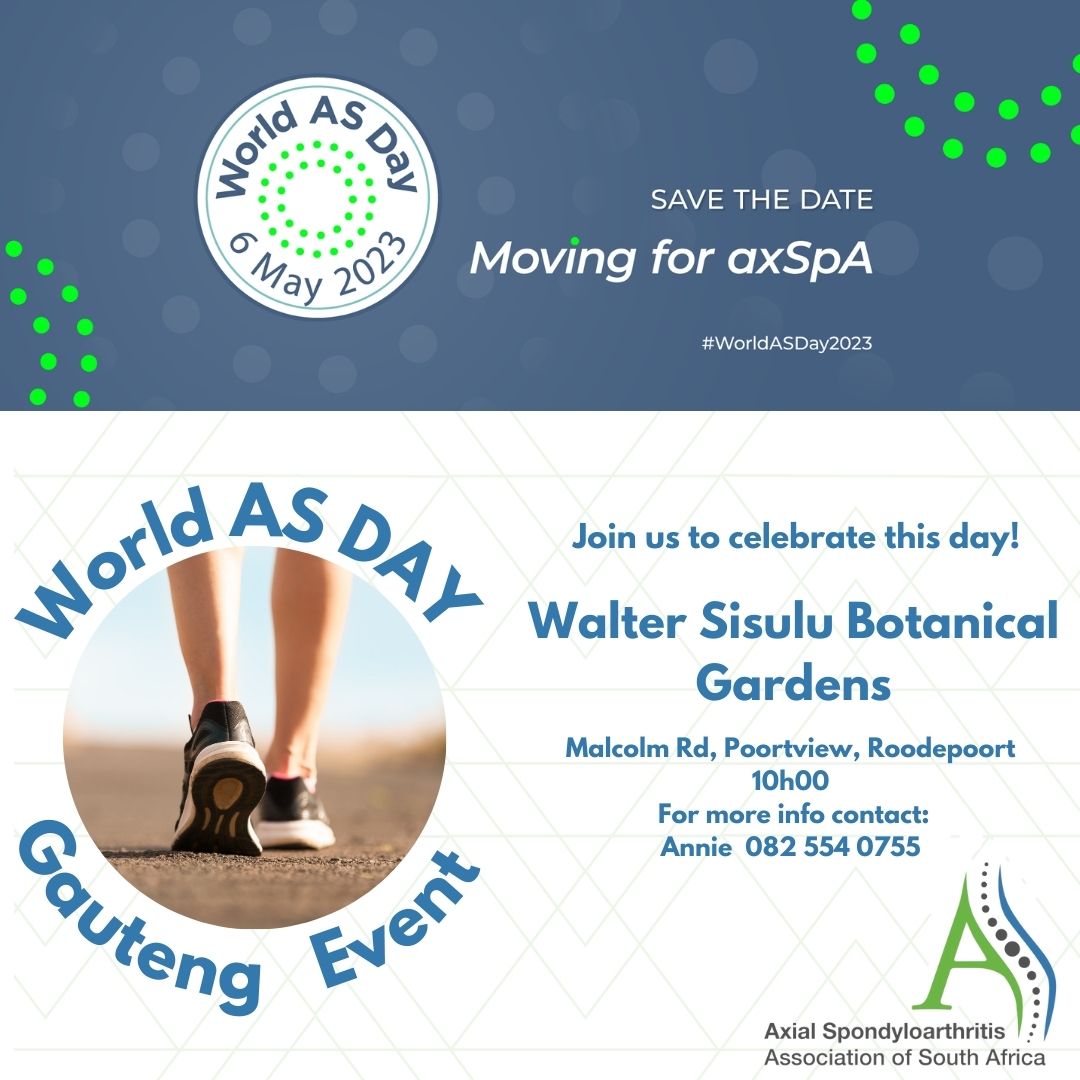 World AS Day - Gauteng
In-person Event
Walk
by ASASA
6th May 2023 at 10:00 GMT+2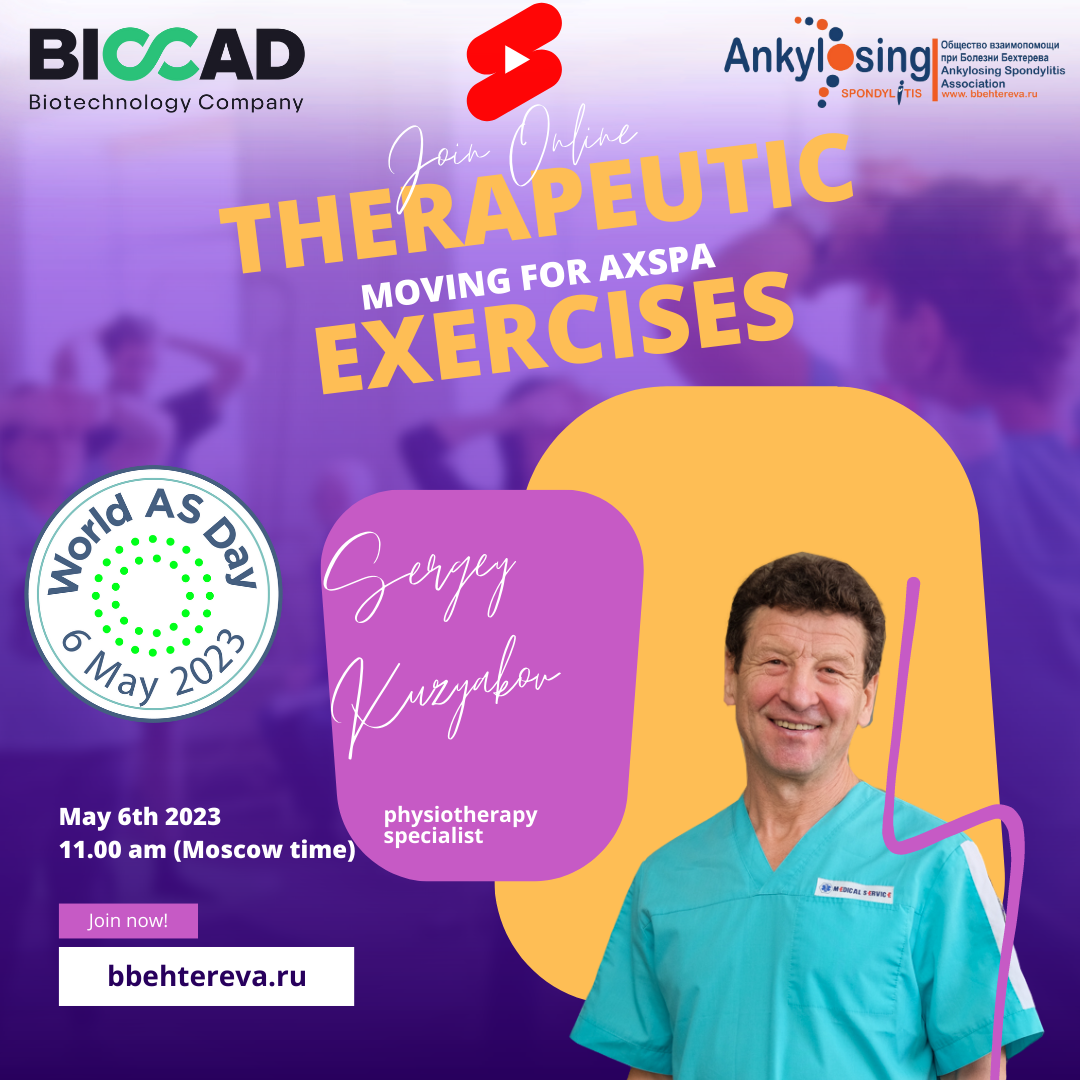 World AS Day: Power in Movement!
Online Event
Therapeutic exercises
by Бехтерева
6th May 2023 at 11:00 GMT+3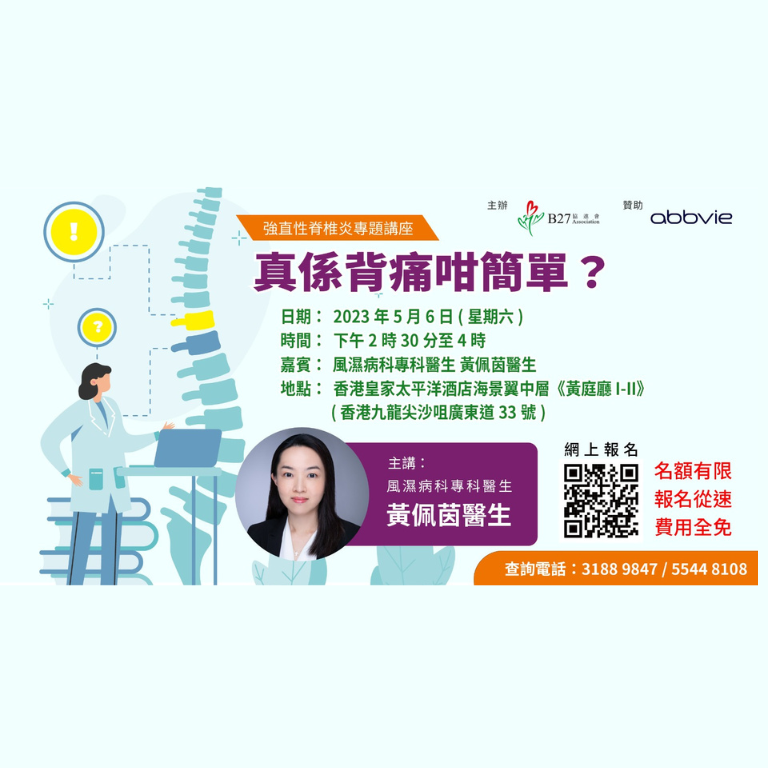 真係腰痛咁簡單?
Online Event
講座
6th May 2023 at 14:30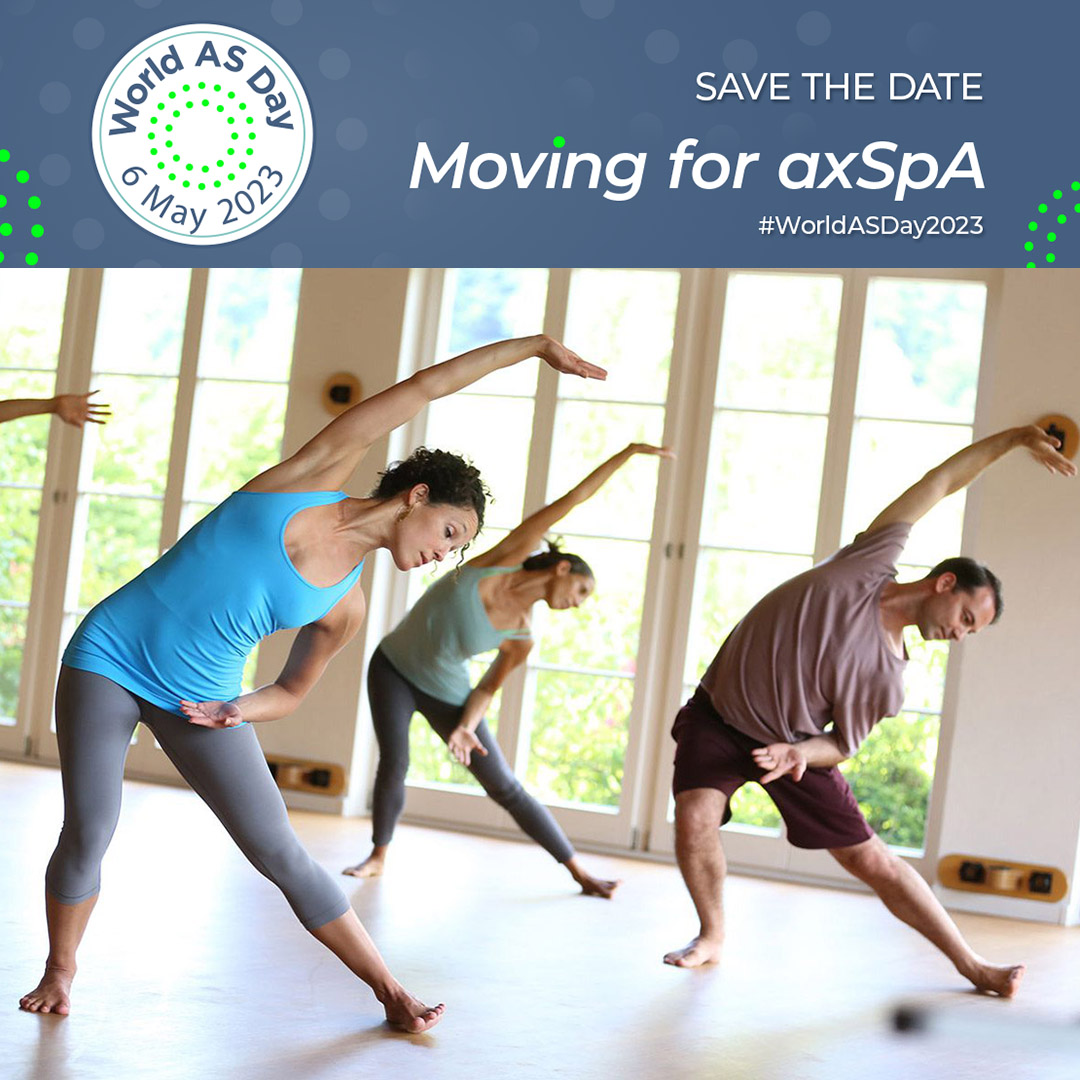 World AS Day – Nicosia, Cyprus
In-person Event
Sharing and moving forward by living well with axSpa
by Cyprus League of People with Rheumatism (CYLPER)
6th May 2023 at 16:00 GMT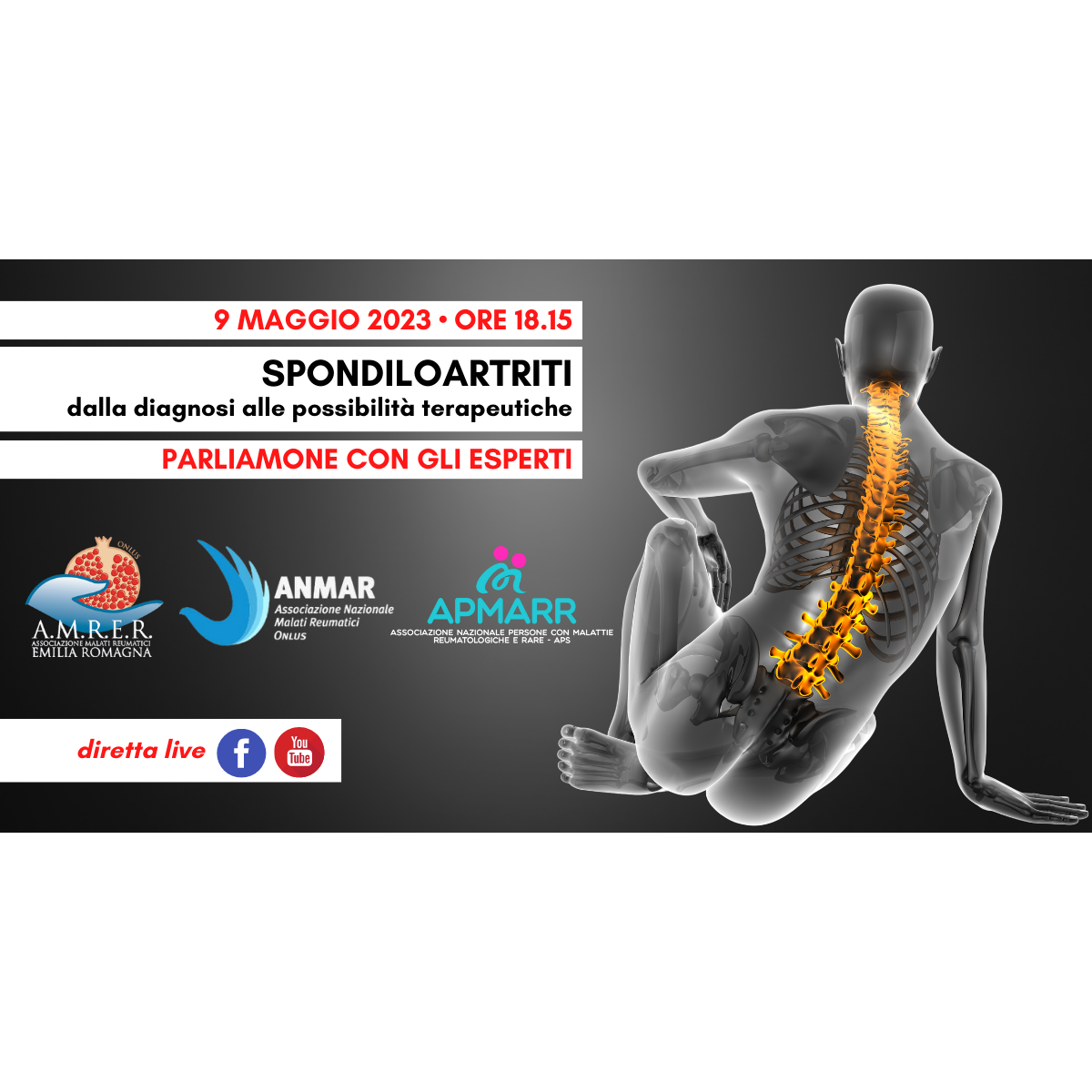 World AS Day: Power in Movement!
Online Event
Conference, exercises, psychology, IBD
9th May 2023 at 18:15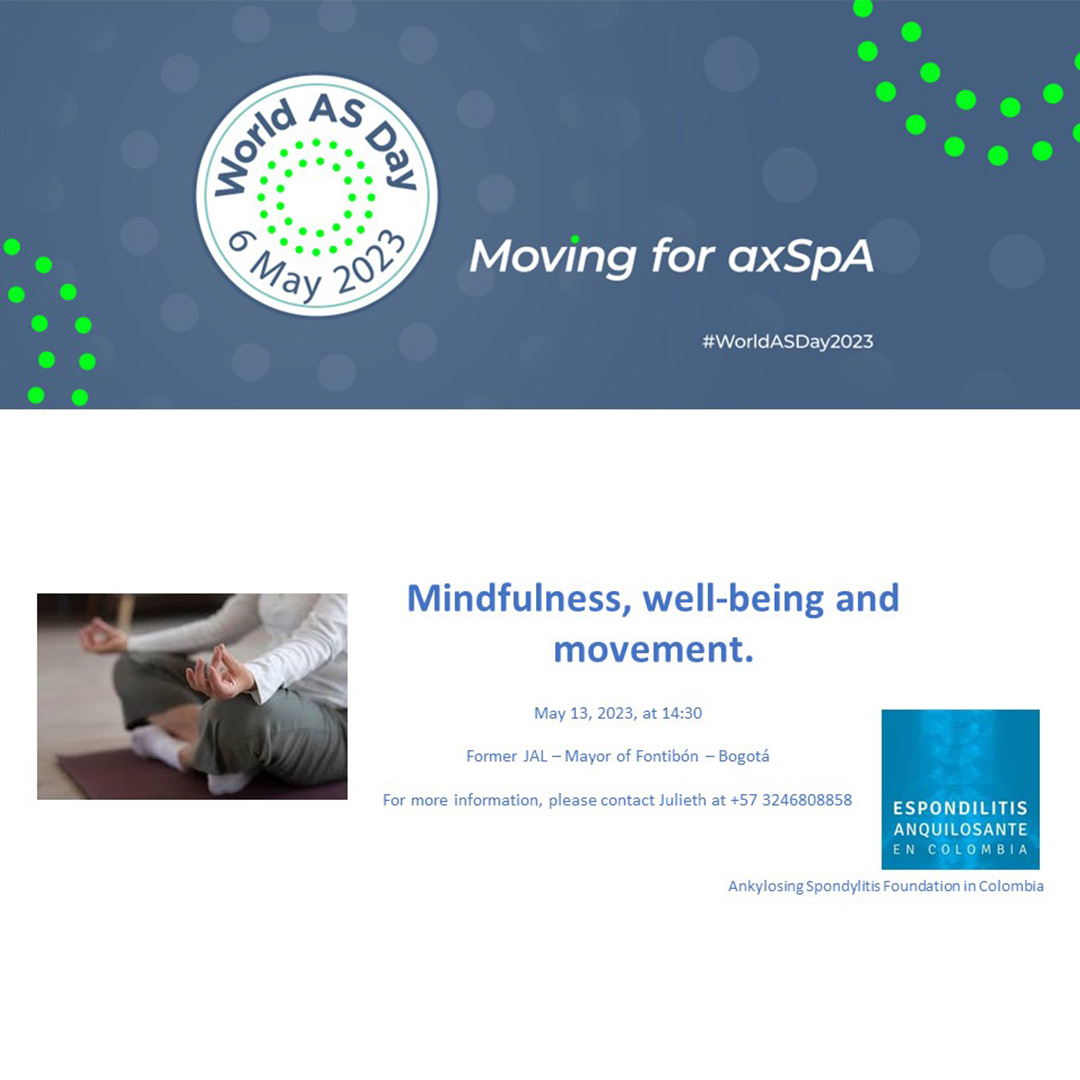 Mindfulness, well-being and movement - Bogotá
In-person Event
Class Workshop
Ankylosing Spondylitis Foundation in Colombia
13th May 2023 at 14:00 GMT-5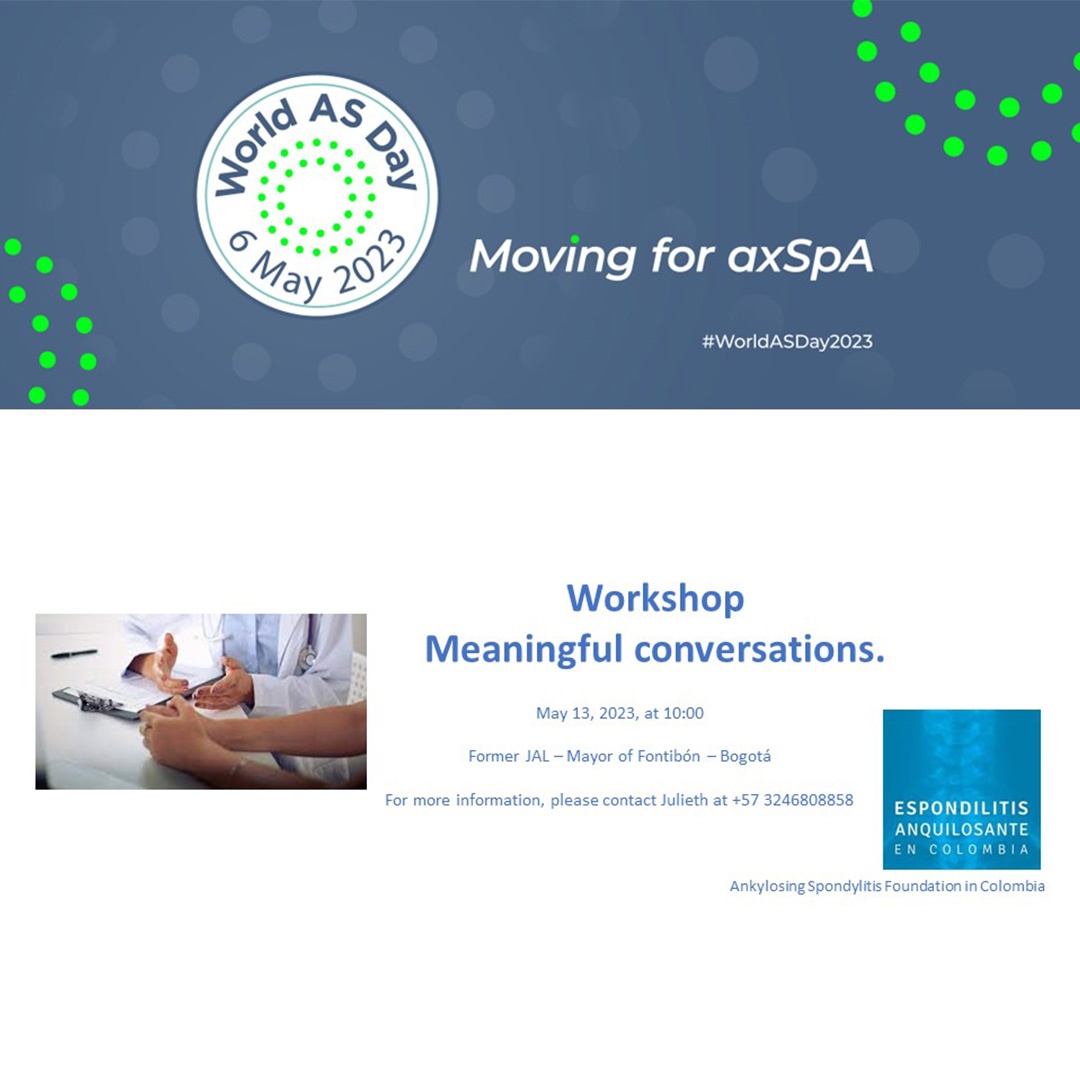 Workshop Meaningful conversations
In-person Event
Conference - Workshop
Ankylosing Spondylitis Foundation in Colombia
13th May 2023 at 14:00 GMT-5
Key messages
Resources
Following previous year's campaigns, World AS Day 2023 uses the same dots style to support the campaign. This year the dots are a neon green color.
We encourage you to use these downloadable materials to raise awareness.
Get Involved
Be part of World AS Day!
1. Raise awareness by sharing our social media posts, on Facebook, Instagram, Twitter, LinkedIn and Tiktok - remember to use #WorldASDay2023. Feel free to react and duet our content on Tiktok as well! We love to see how creative you can be.
2. Contact your local patient organisation to see what they are planning on World AS Day, get involved and join their events if possible.
3. Join a Global Digital Event - we have created a list of events that people and patient organisations are hosting across the whole world in person and online that you can join! Check out the list here.
4. Host your own event - get involved by organising your own event, share the details with us via this form (see more details in the Global Digital Events section of the website) to be added to the events list and don't forget to let everyone know on social media using #WorldASDay2023.
5. Download our resources and share the campaign with your local community.
2023 Global Spondyloarthritis Summit
The Global Summit, hosted by the Spondyloarthritis Association of America (SAA), will be held virtually on 5-6 May. ASIF partners with the SAA on this patient-focused educational event. Under the theme "Moving Together Towards Better Health Outcomes" this year's program features 12 experts from the international community who will discuss topics such as Flares and Possible Triggers; SpA Research Updates; Sleep Issues; Women & SpA; Diet & Nutrition; Surgery & Joint Replacement Recommendations; Cardiovascular Disease, and more! Take a look at the full list of planned topics.
The presentations will be available in English and Spanish, plus some other languages - which will be confirmed nearer the time.
We encourage our members to promote the Global Summit to their membership.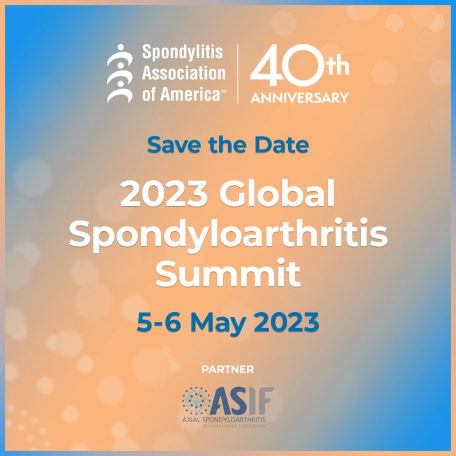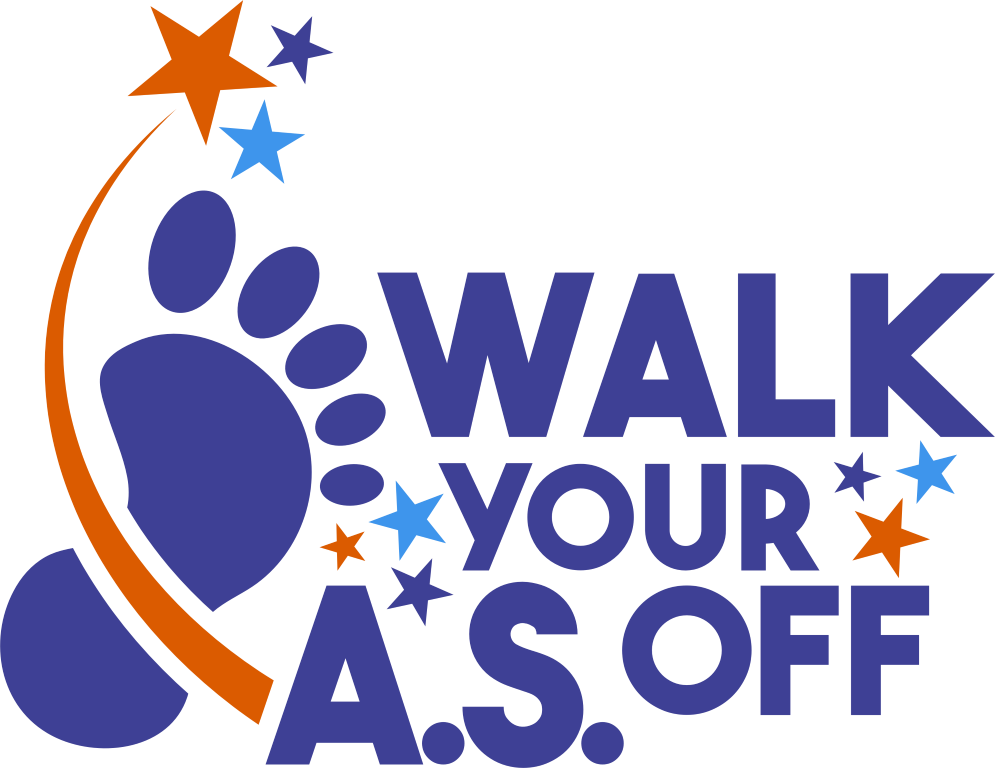 Walk Your AS Off
Walk Your AS Off is a virtual walk event that ASIF member organizations may join to encourage their constituents to get moving and raise awareness about axSpA. Walk Your AS Off takes place from 1-31 May. We know exercise benefits people living with axSpA and walking is a great way to keep moving.
Some of your members might choose other forms of movement as their primary form of exercise and that's fine because steps happen while someone participates in any form of movement and steps can be converted from swimming, cycling, yoga or even gardening!
By joining and creating your virtual team your members may start logging steps at any time. Each Wednesday at 14:00 ET, participants and those interested in finding out more, are invited to join the organisers to chat all things walk related.
The Zoom link is: http://bit.ly/3VEIukM.
Download Walker Wednesday social media assets that you can share.
Get In Touch