Welcome to new member – Ukraine
In November the Trustees approved the application from the Ankylosing Spondylitis Organization of Ukraine ASOU "Ankylosis.net"
This is a very new organisation set up by Irina Bublik and her colleagues and formalised only in July 2018.
Irina was diagnosed 8 years ago. She is a Pilates teacher and has studied the effects of exercise in rehabilitation for AxSpA patients.
We look forward to working with Irina, and her colleagues at ASOU.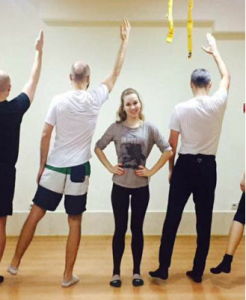 Other NEWS