Walk Your AS Off
Written by Jennifer Visscher, Walk AS One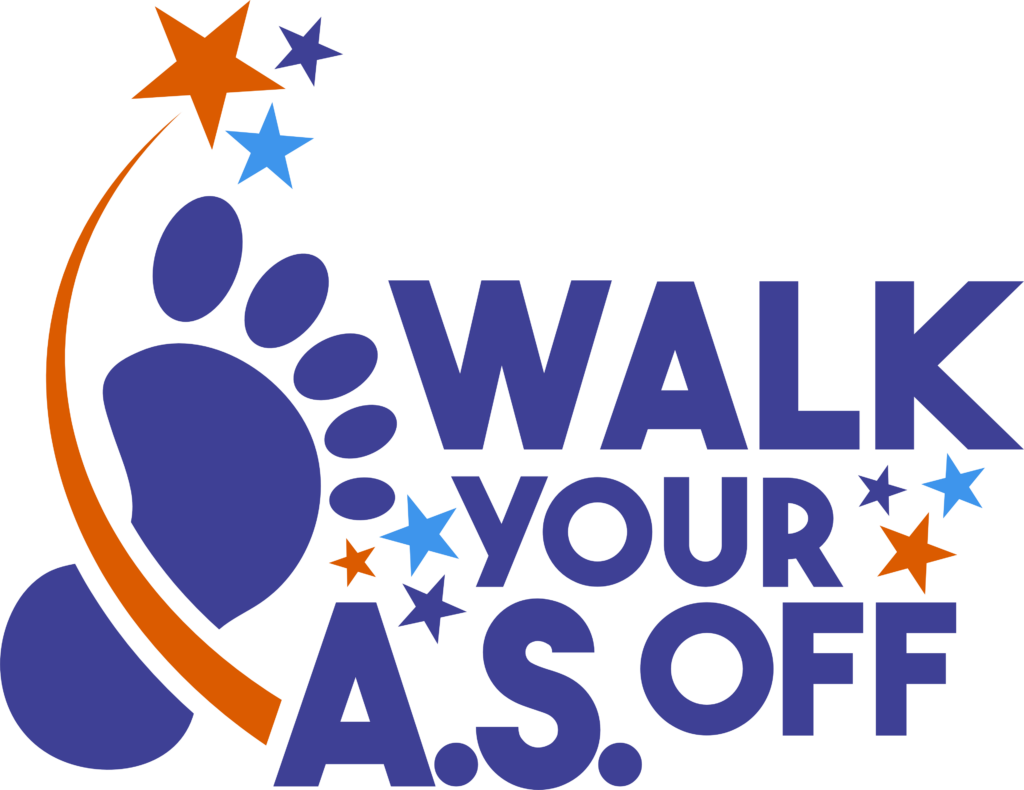 This year we want to see more teams participating in Walk Your AS Off than ever before.
The Walk AS One team have been working hard to make the event more accessible, with the website now available in different languages.
We encourage our members and supporters to create a team and invite their local community and colleagues to join it. Find out more about what's new with Walk Your AS Off below…
Walk Your AS Off is excited to share that the new language translation has been implemented on the Walk Your AS Off website and will be on the step reporting application at Walk AS One soon! With language translation available to any Google Translator language we are looking forward to more ASIF teams and walkers!
There are also a number of small changes happening to both websites to help make navigation easier and information on participation simple and clear.
New information for email subscribers will be sent to help ensure your teams are up to date on all event information including a weekly prompt/reminder each Sunday in May to log in and record steps. This will include a direct link to login and a QR code, and printable log for those that prefer having something that isn't digital.
Walk Your AS Off is really excited about our 2023 campaign! We will be looking for walk selfies (a photo 'selfie') again this year especially during World AS Day! Please use the hashtag #ASwalkselfie or #axSpAwalkselfie on Instagram and Facebook so that we may track and share our members and teams where they walk across the globe! These will work amazingly in conjunction with the ASIF key messages and hashtags being used on World AS Day.
We are two months into our Walker Wednesday live feed each Wednesday at 2pm US Eastern Time /7pm GMT. If your organisation would like to share about your team and organisation we'd love to have you on a Zoom call. These Zooms are shared live on Facebook as well. We're also compiling a library for them on YouTube.
Feedback and suggestions from all ASIF member organisations on what future features you would like to see on the website and Walk Dashboard are really appreciated. Please email us at info@walkasone.org with any thoughts, suggestions, or concerns.
Other NEWS