New Member Resources Webpages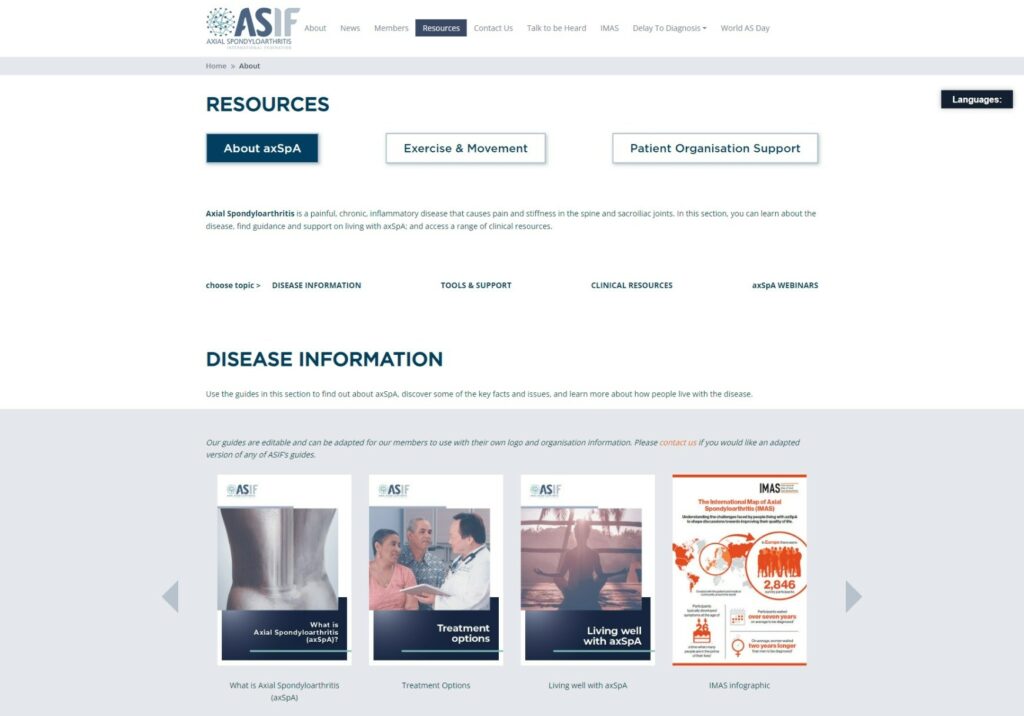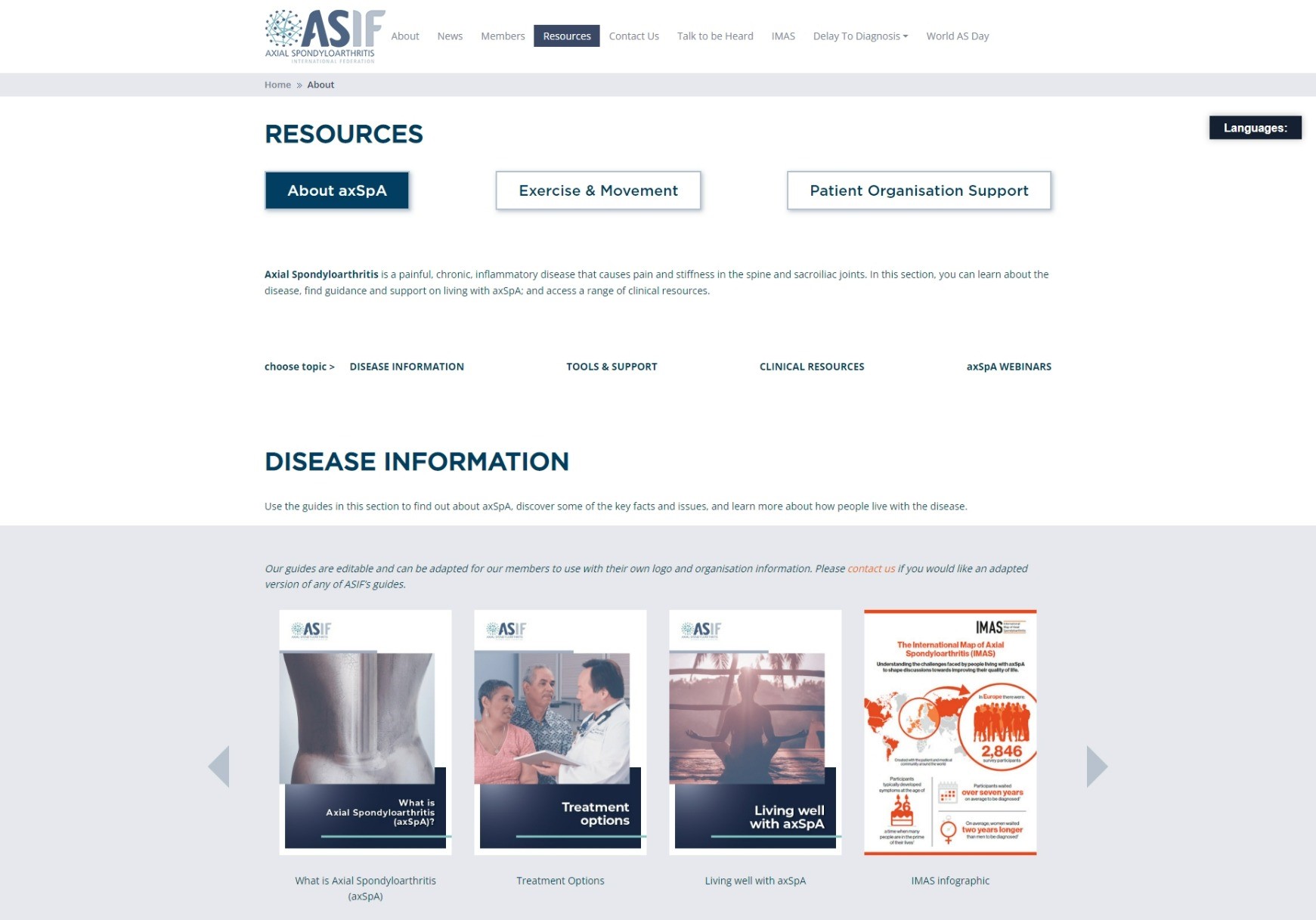 The materials can be used by our members, and by patients and caregivers. The improved site will also signpost healthcare professionals to relevant axSpA information and tools.
Our mission is 'to advocate globally to improve the lives of people affected by axial Spondyloarthritis and related conditions. To grow, strengthen and empower our community, and to raise awareness around the world'.
We want to help our members to do that too, so we have created a range of guides that support members' work. The materials range from a step-by-step guide to create a new patient organisation to guidance on getting support from pharmaceutical companies; from social media and websites to fundraising and working with volunteers.
We are proud to have also produced four new guides about axSpA, including a detailed overview of the disease, as well as how to live well with axSpA and treatment options. We have a comprehensive guide on exercise and movement that is complemented by a new set of exercise videos. All of these guides are editable and can be adapted by our members to include their own logo and contact details, providing a ready to use resource for your own members.
The existing resources and links to members' resources remain in place. But they are now organised over three sections: about axSpA; patient organisation support; and exercise and movement. We encourage you to look through the new webpages and, as always, we welcome your feedback.
Other NEWS