New Infographic: Preparing for Medical Appointments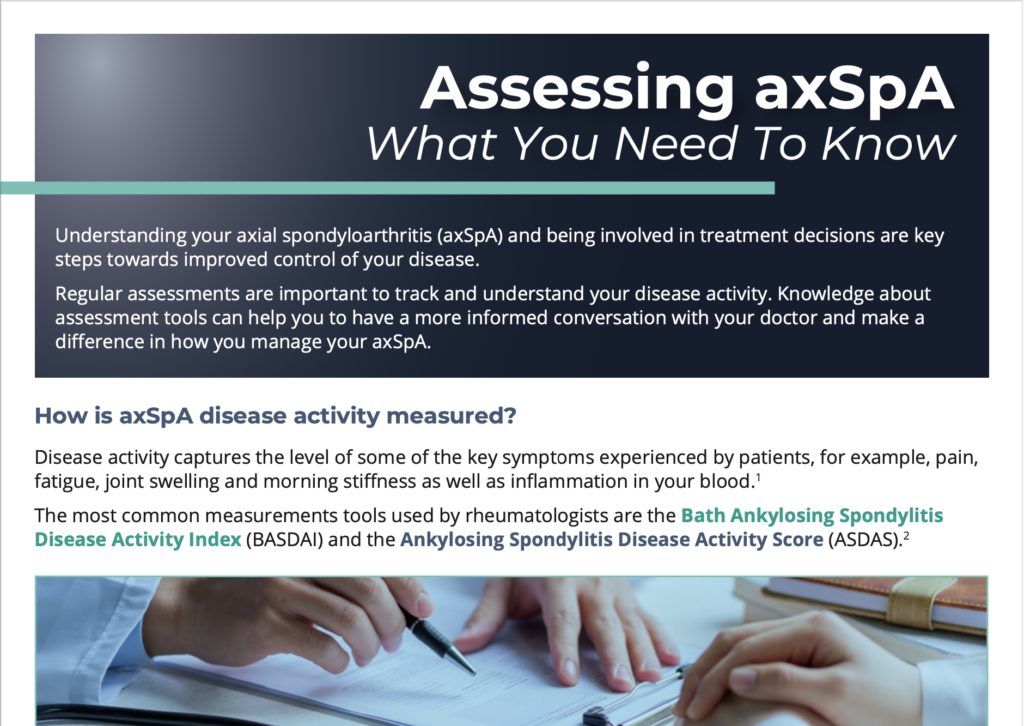 The first in a set of infographics, aimed at preparing and supporting people for appointments with their doctors, is available on our website.
It explains how disease activity is measured, particularly through the BASDAI and ASDAS, as well as other assessments that may be done.
Future infographics will focus on what types of treatment targets are important to patients and addressing barriers to shared decision making. Please let us know if you would like the infographic translated.
Other NEWS