IMAS is expanding – News Update


The International Map of Axial Spondyloarthritis (IMAS), a patient experience survey, continues to be a hugely important project for everyone involved in the axSpA community.
The project has produced a wealth of information, which is being used globally to raise awareness, support our advocacy efforts and, ultimately improve the lives of people living with axSpA. The IMAS team have been working hard on disseminating information on the issues identified through the data. They have so far produced a variety of reports and papers on issues ranging from psychological distress; the impact on work and social life; how people manage their disease and, of course, why it takes so long to diagnose axSpA.

Whilst the project was running in Europe (EMAS), 2840 patients from 13 countries completed the survey. We eagerly await the full report of EMAS, which is due to be published early next year.

As well as the European countries, the survey has also now closed in Canada, Taiwan and South Korea – with responses from a further 800 patients.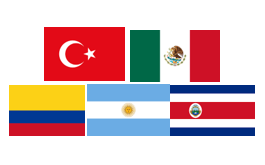 And IMAS continues to grow! The survey is currently open in Turkey and four Latin American countries; Mexico, Colombia, Argentina and Costa Rica. We are working hard to maximise the number of people who complete the survey in these countries; and are looking to make sure as many axSpA patients as possible know about IMAS.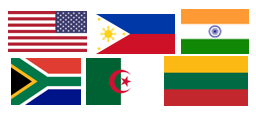 On top of these countries, IMAS is expanding further into six new countries; USA, Philippines, India, South Africa, Algeria and Lithuania – ensuring that this is truly an international project that delivers robust global data to everyone involved in the fight against axSpA.
Patients in these six new countries will be invited to complete the survey from early 2021. IMAS will also be relaunched early next year in the UK, where the aim is to significantly improve on the number of respondents from the first round of the survey.
Alongside the survey itself, the IMAS team continue to work hard on disseminating information gained from the data. Early in 2021, we will invite all the Patient Organisations involved in IMAS to a meeting to discuss how we can best use the data to support their work and what work we can do that will be of most value to ASIF's members. With this in mind, we are already beginning some IMAS sub-projects; one is to identify the most powerful public affairs messages, so that we can support our members with information and statistics to lobby and approach policymakers. Another project will bring to life some of the IMAS data through patient videos; we will ask patients to talk about their personal experiences of axSpA, viewed through a particular lens – such as how the disease has affected their career or how they coped with their diagnosis.
For more information on IMAS, you can visit the IMAS page on the ASIF website or you can contact Jo Lowe, ASIF Project Manager.
Other NEWS