EULAR Congress Features Delay to Diagnosis project
Dr Dale Webb, from the Delay to Diagnosis Sub Committee and Chief Executive of NASS, delivered the Poster presentation and Abstract presentation during EULAR 2021. EULAR's recognition has been welcomed by everyone involved in the project. It has given ASIF an opportunity to raise awareness of the key issues created by the delay to diagnosis with rheumatologists and other key stakeholders from around the world.
Thank you to EULAR for recognising the importance of the report.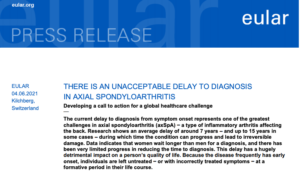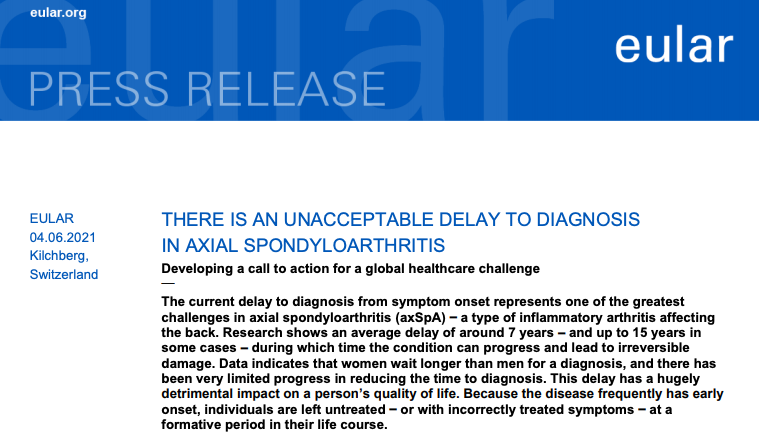 Please read EULAR's  Press Release
The Delay to Diagnosis Report will be published on 28 June and ASIF will hold two launch events on 7 July.
Find out more.
Other NEWS