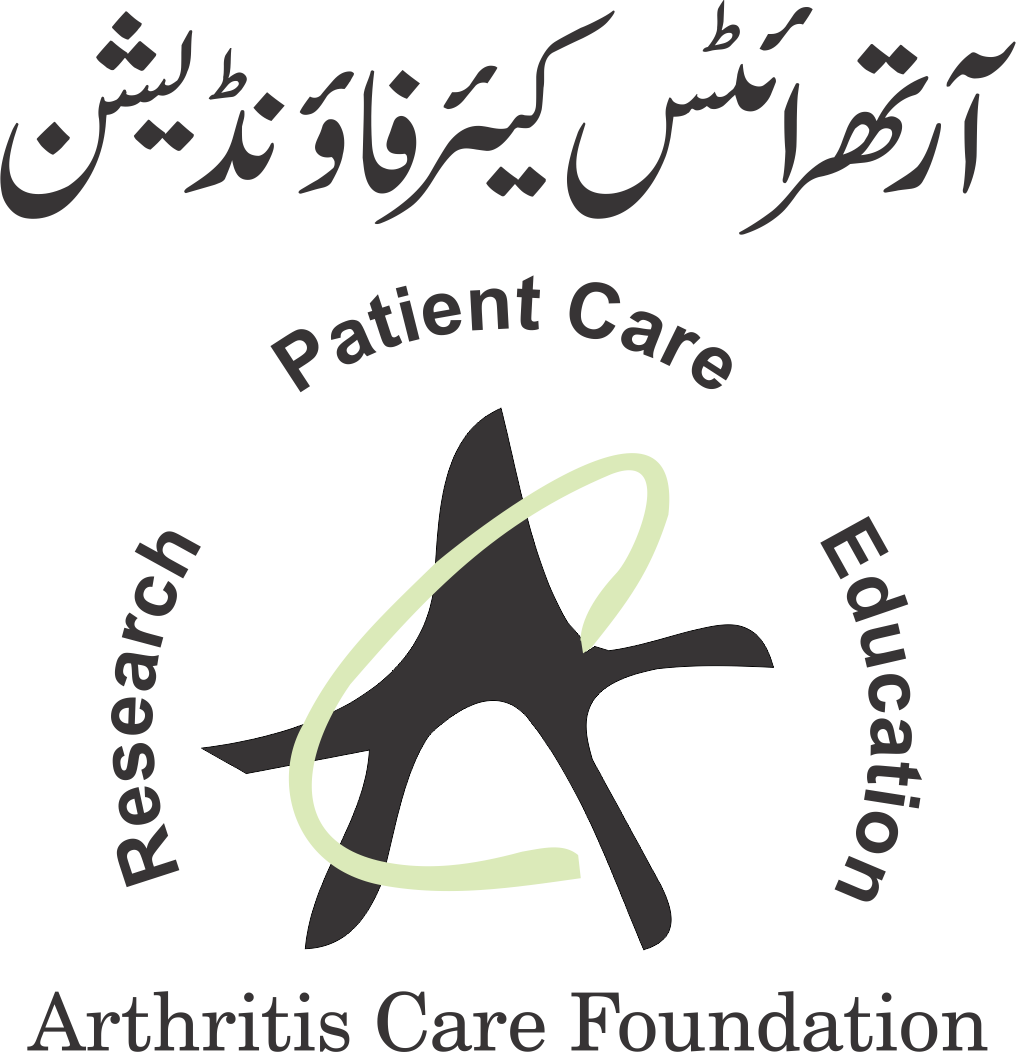 Pakistan Arthritis Care Foundation

Arthritis Care Foundation 12 - B, New Muslim Town, Opp Bank of Punjab, Near Ayubia Market, Lahore
Member since 2023
Arthritis Care Foundation (ACF) is a registered trust came into inception in 2010 for the welfare of patients with rheumatic diseases in Pakistan. ACF provides free consultations, subsidized/free medications (including biologics), diagnostics support, physiotherapy and rehabilitation to indigent or less privileged arthritis patients. Apart from patient care, supporting rheumatology fellowship training programs and arranging awareness/educational seminars are main goals of the foundation.
VISION
Every patient with arthritis should have access to standard of care to prevent disability & premature death
MISSION
To establish, encourage, assist and support Medical, Social Welfare and Educational activities, pertaining to deserving or under privileged patients, both adult and children with arthritis and other related rheumatic diseases, regardless of their gender, religion, caste, or colour, and without prejudice to the generality of the aforesaid.
OBJECTIVES
To assist non-paying patients with diagnostic tests as well as with treatment including consultations, laboratory test, radiology, medicines and latest Biologic agents
To provide latest treatments, which are highly effective but expensive e. g. Biologic therapies
To establish an endowment fund for providing scholarships to trainees in Rheumatology, where by addressing the critical shortage of qualified rheumatologists in the country
To facilitate joint replacement for deserving arthritic patients, both children and adults
To establish a comprehensive physician, patient and public awareness program, through seminars and disease information booklets
To establish patient support groups
To establish the first Institute of Rheumatic Diseases in Pakistan: for patient care, training and research; and collaborate with other organizations for this purpose.