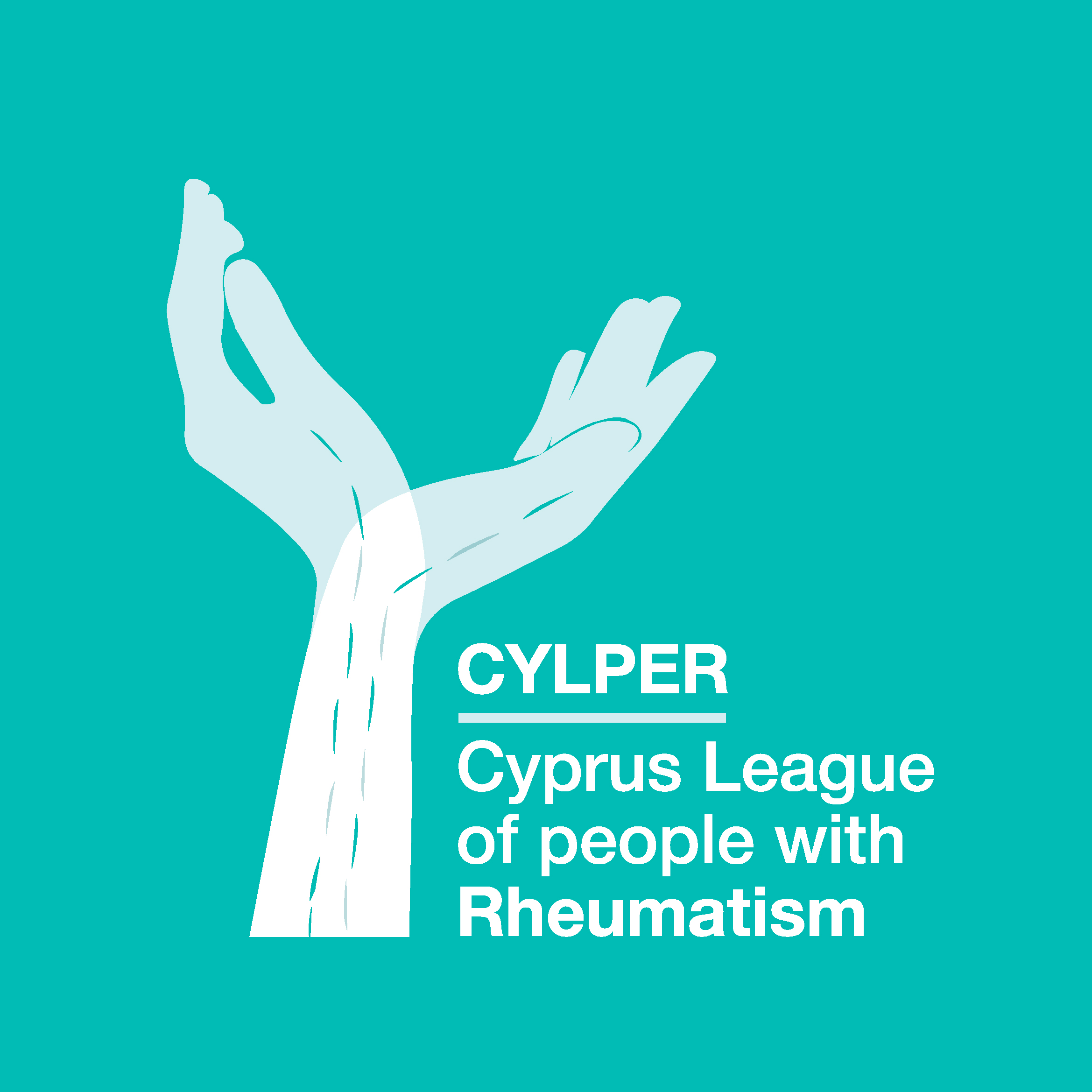 Cyprus Σύνδεσμος Ρευματοπαθών Κύπρου (ΣΥΡΕΚ) - Cyprus League of People with Rheumatism (CYLPER)

Cylper Agias Elenis 13,1056, Lykavittos, P.O.BOX: 24966 1306 Nicosia, Cyprus Phone: (+357) 224 282 85 Fax: (+357) 224 282 88.
Member since 2011
The Cyprus League for People with Rheumatism (Cylper) was established in 1984 by a small group of rheumatic patients. The objectives of CYLPER includes the provision of suitable medical treatment and support to Cypriot patients with Rheumatic and Musculoskeletal diseases in order to ensure their right to a good quality of life.
The aim of CYLPER is to strive for the rights of Patients with RMDs, focusing on the establishment of a State Rheumatology Clinic, Provincial Rheumatology Centers, Rehabilitation Centers with access to specialists and innovative treatment options.
Cylper offers various programs to its members. These includes psychological support programs, rehabilitation services, exercise and physical activity, and volunteers' training programs.
Cylper also organizes campaigns every year that includes campaigning for the establishment of a Rehabilitation Centre and unrestricted access to specialist care and treatments.
In addition, Cylper organizes yearly awareness campaigns during the annual Rheumatic week and on World Arthritis Day and world awareness days (AxSpa, Fibromyalgia, Juvenile Arthritis, Lupus, Osteoarthritis, and Scleroderma).
Cylper is a member of the Cyprus Patient Federation, the Cyprus Disability Federation and the Cyprus Volunteer Federation. In addition, CYPLER is a member of various European and Global Organizations, which include ASIF, Eular PARE, AGORA, ENFA, FESCA and Lupus Europe.
Cylper is very active on social media and has a Webpage which is updated regularly.