More countries launch IMAS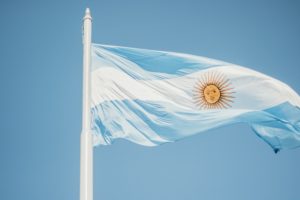 The International Map of Axial Spondyloarthritis (IMAS) is the largest ever survey of people living
with axSpA. IMAS collects invaluable information to assess the impact and burden of the condition
from a patient's perspective. To date, over 4,300 people have taken part worldwide and IMAS
continues to expand, collecting data from even more countries.
IMAS launched in the UK in June this year, providing British patients with the opportunity to share
their experiences of the disease. Following their launches in July, patients in the USA and Philippines
can now also participate in the survey. Early August saw the survey go live in Argentina. In addition
to the countries already participating in Latin America, Argentina's participation will help to build a
clearer picture of patient experiences in the region.
The data generated from IMAS is being used at a national level by many Patient Organisations and
other advocates seeking to improve axSpA diagnosis and care. Three more countries – Lithuania,
India and South Africa – are due to launch the survey in the coming months, generating a truly global
dataset. We will continue to partner with our members, using the information from IMAS, to ensure
the voice of those living with axSpA is heard by those that can support change.
IMAS aims to support the integration of the patient perspective into health policy and clinical
decision-making to improve the quality of life and wellbeing of people with axSpA around the world.
Learn more about IMAS
Other NEWS