EULAR Report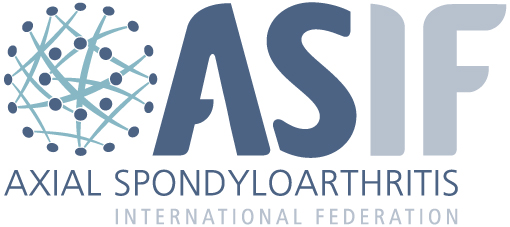 EULAR Report
1. Dysbiosis (disruption or imbalance) of the gut microbiota (microorganisms).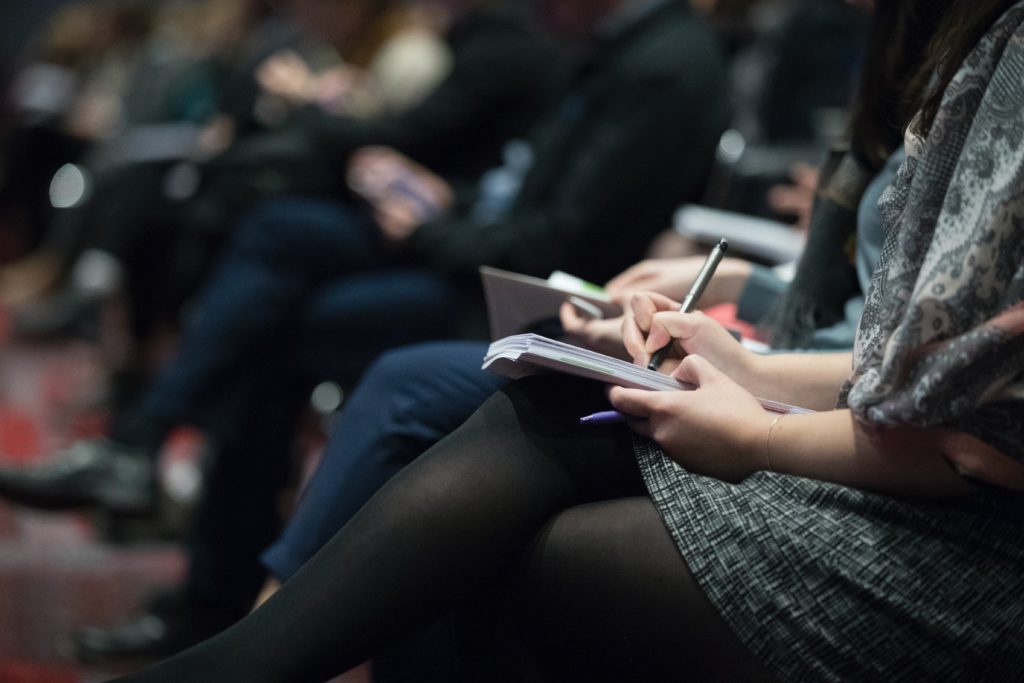 Immune-mediated diseases such as spondyloarthritis (SpA) consistently show an imbalance of the gut microbiota and frequently occur with other inflammatory conditions such as Crohn's disease (CD) and acute anterior uveitis (AAU). In a study, a total of 300 patients were recruited (111 with axial SpA, 110 with anterior acute uveitis, and 79 with Crohn´s Disease) and were compared to 63 control individuals who did not have any of the three conditions. The investigators analyzed microbiota composition in stool samples. The 300 patients showed a shared gut microbiome composition that differed from that of the 63 control individuals. The study authors concluded that the 300 patients with different immune-mediated diseases showed many shared related microorganisms in their gut microbiota and some of these were associated to the presence of HLA-B27. In addition, the individual diseases showed distinct characteristics. All the patients frequently showed fewer or more of certain microorganisms compared to the non-patients. The study showed how looking at gut microbiota may help understand the cause of SpA and its related diseases.
Reference: OP0031 SHARED AND DISTINCT GUT MICROBIOME SIGNATURES IN PATIENTS WITH AXIAL SPONDYLOARTHRITIS AND ITS RELATED IMMUNE-MEDIATED DISEASES by V. Rios Rodriguez et al.
---
2. Peripheral manifestations in spondyloarthritis
Patients with a diagnosis of Spondyloarthritis (SpA) and Psoriatic Arthritis (PsA) may have mainly axial or peripheral symptoms, and the frequency and distribution of these symptoms may determine the clinical diagnosis by the rheumatologist. For the study, these are called "clinical clusters", in other words, those symptoms rheumatologists take into consideration to make a diagnosis.
The objective of the study was to identify "statistical clusters" of peripheral involvement according to the specific location of symptoms, and see how statistical clusters compared to clinical clusters. The study was a sub analysis of the worldwide cross-sectional and multicentre 'PerSpA' study conducted in 24 participating countries. Four different cluster analyses were conducted: the first one using information about the specific location from all the peripheral musculoskeletal manifestations (i.e., peripheral arthritis, enthesitis and dactylitis), and thereafter a cluster analysis for each peripheral manifestation individually.
4,465 patients were included in the analysis. Two clusters were found with regard to the location of all the peripheral manifestations. Three clusters were found with regard to the location of the peripheral arthritis. Clusters 2 and 3 showed a high prevalence of peripheral joint disease, although this was located more predominantly in the lower limbs in cluster 2, and in the upper limbs in cluster 3. Cluster 1 showed a higher prevalence of males, HLA-B27 positivity, axial involvement, a lower presence of psoriasis, a more frequent diagnosis of axSpA and fulfilling the ASAS axSpA criteria in comparison with clusters 2 and 3, respectively. Clusters 2 and 3 showed a higher prevalence of enthesitis and dactylitis in comparison with cluster 1, a more frequent diagnosis of PsA and fulfillment of the CASPAR criteria.
These results suggest the presence of dissimilar patterns of peripheral involvement in SpA and PsA patients without clearly defined groups, confirming the clear overlap of these peripheral manifestations across the different underlying diagnoses.
Reference: OP0047 IDENTIFICATION OF CLINICAL PHENOTYPES IN PATIENTS WITH AXIAL SPONDYLOARTHRITIS, PERIPHERAL SPONDYLOARTHRITIS AND PSORIATIC ARTHRITIS ACCORDING TO PERIPHERAL MUSCULOSKELETAL MANIFESTATIONS: A CLUSTER ANALYSIS IN THE INTERNATIONAL ASAS-PERSPA STUDY by Lopez Medina et al.
---
3. Sex differences in patient-reported outcomes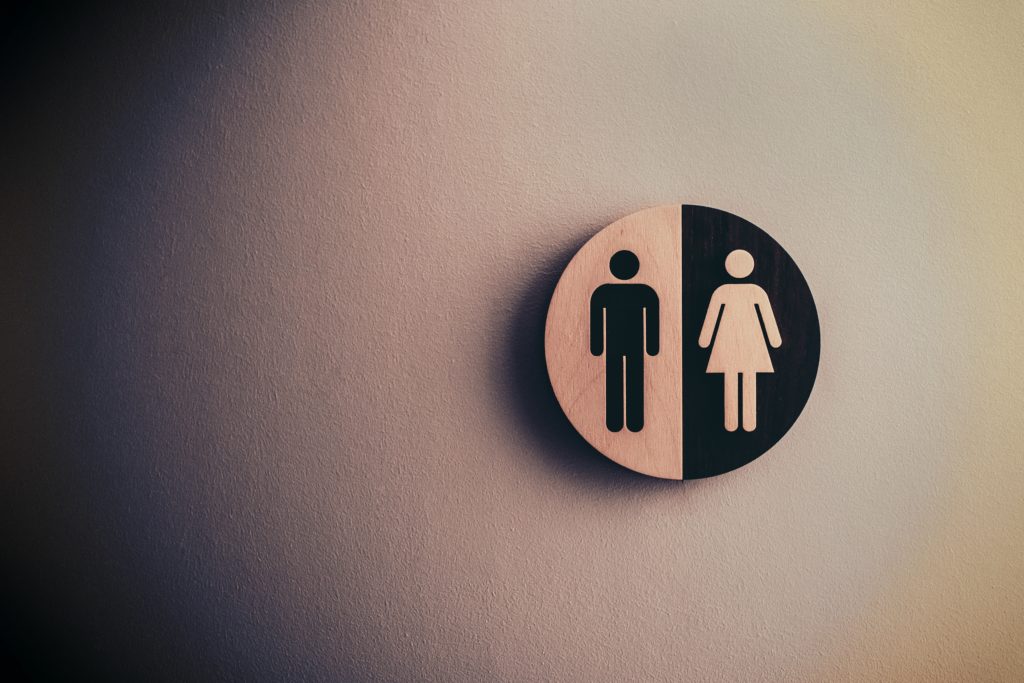 It is well known that female score consistently higher in patient-reported outcomes. However, this does not necessarily correlate to worse clinical findings. A study from Ireland investigated whether scores differ in males and females across the individual components of the BASDAI (Bath Ankylosing Spondylitis Disease Activity Index).
A total of 857 patients were included in the analysis. Within the BASDAI, females scored significantly worse than males across all components. Females recorded highest mean scores for fatigue (5.56), while males recorded highest mean scores for spinal pain (4.63). Lowest mean scores for both genders was for EMS (Early Morning Stiffness) duration (3.54 vs 3.12). Ranking of the BASDAI components by mean scores show similarity in the ranking of discomfort, EMS, other pain and EMS duration.
The authors showed that axSpA females have consistently worse Patient Reported Outcomes but have better spinal mobility than males. Despite females recording worse BASDAI scores than males, the pattern of active disease is similar in 4 of the 6 components of the BASDAI. However, fatigue is the most problematic symptom in females with active axSpA while spinal pain is the most problematic symptom for males. This variation by gender should be kept in mind when evaluating a patient with suspected active axSpA.
Reference: OP0051 LOOKING BEYOND BASDAI TOTAL SCORES: ANALYSIS OF THE BASDAI ON THE BASIS OF SEX by Sinead Maguire
---
4. How to define refractory disease in axSpA
In clinical practice, some patients with axial spondyloarthritis (axSpA) fail several consecutive biological treatments (bDMARDs). How this group of "refractory" (not responding) patients should best be defined, how common they are, and what their characteristics are, is poorly understood.
Patients with axSpA starting a first bDMARD in 2009-2018 were identified in this observational prospective cohort study. Refractory disease was defined based on the number of different bDMARD treatments started in individual patients: mild (up to 3 bDMARDs), moderate (4), and strict (5 or more). The point prevalence of refractory axSpA increased over time.
Among 12,037 included axSpA patients (64% male), the point-prevalence of bDMARD refractory disease in 2018 was 16%/7%/3% according to mild/moderate/strict definitions. In this large Nordic observational cohort of axSpA patients treated in routine care, it was possible to demonstrate that a substantial proportion of all patients had used multiple bDMARDs. In 2018, one in six patients had received up to 3 bDMARDs, indicating a bDMARD refractory disease. Multiple switching was more frequent during later years, probably due to more bDMARDs becoming available. The characteristics of refractory axSpA, including sex and disease activity, will have to be further explored, as will the impact of refractory disease on long-term outcomes.
Reference: OP0140 BIOLOGIC REFRACTORY DISEASE IN AXIAL SPONDYLOARTHRITIS – DEFINITION, PREVALENCE AND PATIENT CHARACTERISTICS. A COLLABORATION BETWEEN FIVE NORDIC BIOLOGIC REGISTRIES by D. DI Giuseppe et al
---
5. Work participation in patients with axSpA.
It is well-known that patients with axSpA have impaired or lower work participation. In this study, 787 patients with axSpA were investigated to characterise the different aspects of work participation [presenteeism, absenteeism, sick leave, unemployment, disability pensions] and their associations with demographic and other clinical factors.
Despite improvements in medical treatment options for axSpA, substantial impaired work participation was observed. Patients with impaired work participation compared to patients with no impairment, reported increased fatigue, longer duration of morning stiffness, decreased functional capacity, female sex and a lower level of education.
Reference: POS0983 WORK PARTICIPATION IN PATIENTS WITH AXIAL SPONDYLOARTHRITIS IN GERMANY: RESULTS FROM A MULTICENTER, OBSERVATIONAL SURVEY (ATTENTUS-axSpA) by U. Kiltz et al.
---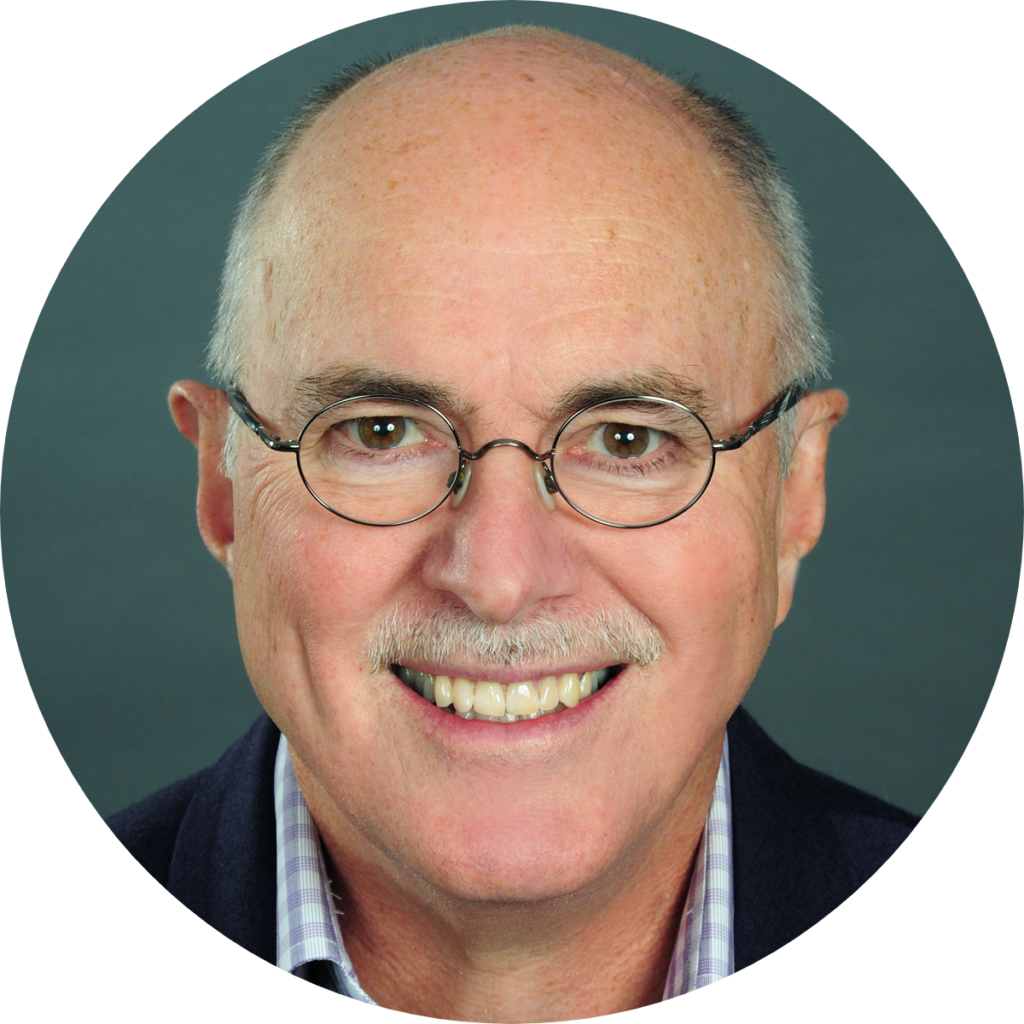 'Fatigue in Arthritis, SpA and systemic rheumatic diseases' by Prof. RN Jette Primdahl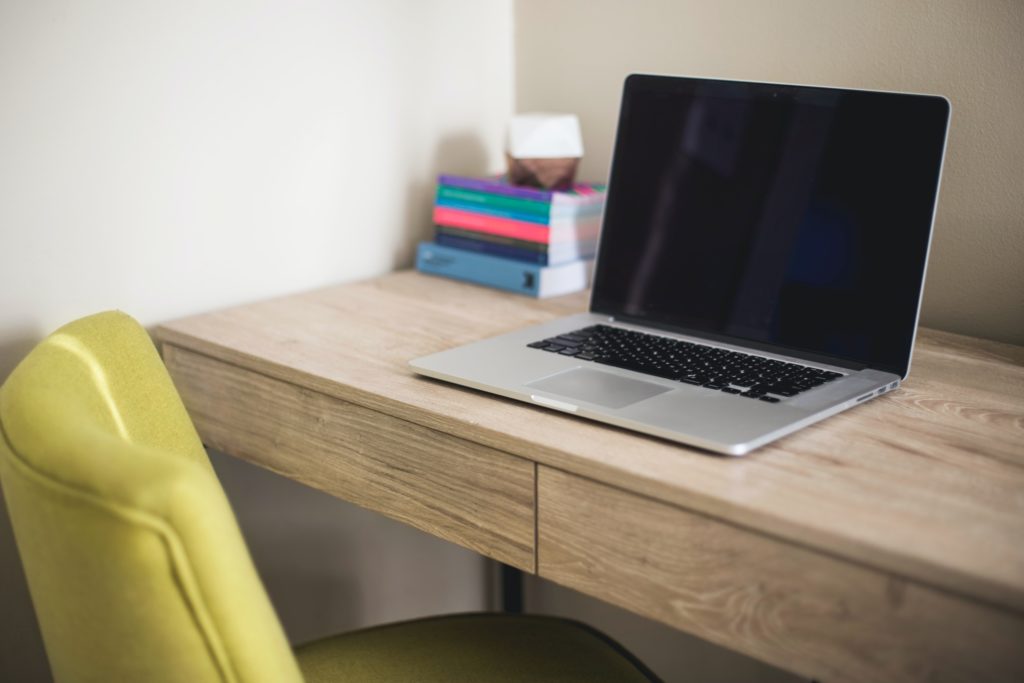 The most common complaints of patients with inflammatory arthritis are pain and fatigue, with as many of half of all patients with spondyloarthritis experiencing fatigue. But what is fatigue, what causes it and how can it be dealt with? This was the topic of a session at EULAR 2021 given by Prof. RN Jette Primdahl.
The causes of fatigue are pain intensity rather than inflammation measured by CRP or ESR, poor sleep, depression, worries and anxieties and to some degree, disability. But there are also psycho-social issues with fatigue, such as poor interpersonal relations, perceived social support, perception of illness, feeling helpless or out of control, the patient's roles and function in everyday life and a low degree of self-efficacy, that is a low belief in oneself to succeed in a particular situation. And lastly, more women than men suffer from fatigue.
Fatigue is a multi-dimensional symptom of disease-related factors as well as personal, behavioural and social factors and cognitive and emotional factors. This means that people living with fatigue experience physical, cognitive, emotional and behavioural impacts. They do not just feel tired and lacking in energy, they also have concentration and memory issues, feelings of frustration and hopelessness, decreased motivation, and a failure to plan and be spontaneous.
And how do patients deal with fatigue? Through taking breaks and relaxing through the day, or taking a day off; by prioritising tasks and by asking for help. And what is there to help patients with fatigue? There are pharmaceutical treatments such as biologics and conventional DMARDS that can reduce inflammation and pain and lead to small to moderate improvements in fatigue. But professional help for depression may be required and the effects of all medications for any co-morbidities needs to be examined to see if any worsen fatigue.
We know that exercise is important for patients with spondyloarthritis and it is no less so to help reduce fatigue. Other non-pharmacological treatments include patient education on self-managing fatigue, pain and sleep; goal setting, problem solving, action planning and communication training; cognitive behavioural therapy and motivational interviewing; activity diaries and guided reflections, and lastly, pacing and prioritizing, particularly for the management of fatigue at work.
What can clinicians do to address fatigue? First, they can ask their patients if they suffer from fatigue and how it affects their lives. Second, they can inform their patients that they are not alone, with between 35% and 85% depending on the condition of patients with inflammatory arthritis reporting fatigue, and offer information on fatigue. Third, they can encourage more physical activity with individually targeted guidance to do so. Fourth, they can look at pharmacological treatments and make any relevant changes. Lastly, they can offer psycho-social support.
In summary, Prof. Primdahl said that there needs to be acknowledgement that fatigue is a major problem for patients with arthritis and spondyloarthritis and more research into its causes. There also needs to be further development and testing of targeted interventions. Most importantly, there needs to be implementation of the evidence of pharmacological and non-pharmacological management of fatigue in clinical practice.
Other NEWS