ASIF Website – Members Area
We have received funding from Novartis to create a members area on our website.
Members have told us that one of the most important things that ASIF can do for them is to create a forum in which they can collaborate on projects, ideas, publications and many other things.
We are creating a members area which you will be able to log into, start and join in conversations. You will also be able to share material.
We are also starting to create a library of information and material that you will be able to access.
Other Projects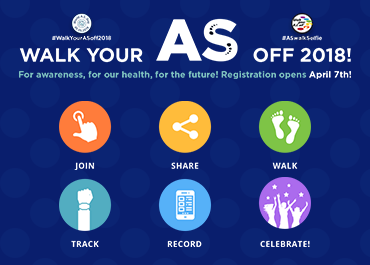 Watch this space! Walk Your AS Off 2019 will be launched soon.
Read More